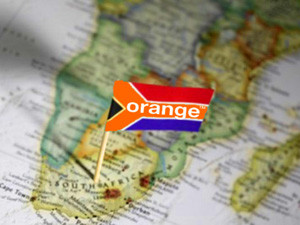 French telecoms company Orange has entered into negotiations with financial services provider, Groupama Banque, in order to be a serious competitor in the banking industry.
In a statement, Orange says the negotiations "could result in the acquisition of a 65% stake in Groupama Banque".
The partnership with Groupama will help Orange diversify into banking services. The telecoms company plans to offer all standard banking services as well as savings, loans and insurance services.
Orange's objective is to gain EUR400 million in financial services revenue in 2018, says the statement.
Orange's CEO, Stephane Richard, says the company has a "strategic ambition to... offer our customers Orange Bank services in France from the beginning of 2017".
"What makes Orange Bank an especially interesting proposition is the fact that Orange is not planning to operate like a traditional bank. Its partner, Groupama Banque, was established in 2003 and has developed to cater to customers' growing preference for banking online, and more recently, on mobile. Orange's activities in payment services also indicate a strong emphasis on the mobile app-based approach to service provision," reads the statement.
According to the International Data Corporation (IDC), in 2015, 1.5% of all consumer payments were made using a mobile device. The IDC further expects mobile consumer payments to grow to 7.1% by 2020.
The research firm says Orange is taking on a new approach that is more in tune with the increasingly mobile-centric way in which people live their lives.
"The Uber of [industry sector]" is already becoming an over-used phrase. Nevertheless, by combining its experience in m-finance services and its trusted brand with a radically different operational model, Orange might soon start to look like "the Uber of banking" - first in France, then elsewhere, says the IDC.
Orange has a presence in 20 countries in Africa and the Middle East, and entered the South African market in early 2013. Orange has 110 million customers across Africa and the Middle East. The region provided EUR35.7 billion in revenue for the group in 2014.