Go mobile and drive engagement with your loyalty programme
Mobile loyalty programmes offer benefits for both consumers and companies, says Ross Sibbald, head of eMarketing at Striata.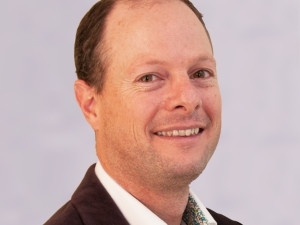 With smartphones now outselling feature phones[i], there is more opportunity for marketers to leverage mobile to increase engagement with their loyalty programmes.
"The convergence of messaging and mobile provided by the smartphone is a significant opportunity for loyalty marketers. Not only does it enable dynamic, targeted in-store communications, but it promotes loyalty redemption messages which the customer can bring into the store," says Ross Sibbald, Head of eMarketing at Striata.
Significant mobile growth in SA
The rise of the Internet has created many new marketing opportunities for businesses, and the rapid adoption of smartphones and, to a lesser extent, tablets, will generate even more.
According to an article recently published on Business Day Live, the total smartphone user base in SA increased from 11.5 million in December 2012 to 14 million by the end of June 2013.
Says Sibbald: "Simultaneously, the amount of time consumers spend on tablets and smartphones is rapidly increasing."
Surveys indicate that loyalty members are eager to merge their numerous membership programmes into the mobile ecosystem. The average American today is a member of 15 loyalty programmes.[ii]
"I believe this will soon become a trend in South Africa as well, based on the current upsurge in loyalty programmes on offer," says Sibbald.
Mobile loyalty programs set to soar!
Sibbald believes mobile loyalty programmes offer benefits for both consumers and companies.
"Consumers who adopt and use a loyalty programme can gain financial perks/benefits through discounts and the convenience that mobile technology offers. Mobile technology means that consumers are likely never to miss a deal because they forgot their membership card or the voucher at home. It is now always at their fingertips!"
Companies will reap definite benefits because they can use mobile loyalty programmes to identify and track who their active customers are, boost the user experience, and ultimately increase their sales revenue.
According to Sibbald, merging mobile and loyalty will allow for easier purchases. This then enables companies to gain insight into customer preferences, as well as what motivated or drove the consumer to make the purchase. Understanding this buying behaviour will help companies better tailor their product offering.
"A loyalty programme should be omni-channel, or at the very least, multi-channel. The focus should be on which channels are most effective, but more importantly those that are preferred by that specific consumer base," explains Sibbald.
Loyalty e-mails - optimise for mobile
With the increased penetration of smartphones, it follows that e-mail engagement will continue to reach a larger audience.
More e-mail is read on mobile devices than on a desktop e-mail client or via Web mail. Stats say 44% of e-mail is now opened on a mobile device[iii].
Says Sibbald: "Loyalty e-mails that are optimised for mobile, including vouchers, will drive consumer behaviour more than ever before. Companies offering a loyalty programme should start optimising their e-mails for mobile to ensure a great customer experience, and therefore, enhanced engagement."
Other mobile opportunities available to loyalty marketers:
* Loyalty app - smart apps deliver offers and deals straight to customers with ability to extract customer data based on their purchases. The store's bar code can be scanned off the loyalty card with the app's scanner, and a rewards programme can be assigned to the bar code. Customers can also join loyalty programmes directly from the app.
* Text messaging - for those uncomplicated, time-critical or reminder messages, text messaging is the one channel that also reaches feature phones, making it a valuable channel to drive loyalty customers to engage.
* Mobile Web - for calls to action that are likely to be actioned from a mobile device - click-through should go to a mobile-optimised Web page.
"Companies need to understand how customers want to engage with their loyalty programme. Yes, a programme offers tangible benefits. Yes, it may be well run and convenient. But consumers probably have at least two to four other loyalty programmes of equal quality and efficiency. Loyalty marketers have to find a unique way to differentiate themselves from competitors - and if you ask me, it's going to be about who offers customers the best mobile loyalty experience," concludes Sibbald.
[i] Gartner Report http://www.gartner.com/newsroom/id/2573415
[ii] Article in Mobile Marketer - Loyalty programs must go mobile
[iii] Litmus -"Email Analytics" (June 2013)