Signal jamming sub judice excuse a 'political ploy'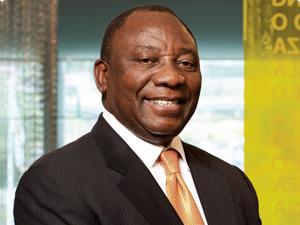 Deputy President Cyril Ramaphosa has been accused of avoiding accountability by refusing to answer questions around the State of the Nation Address (SONA) signal jamming saga last month, under the premise that the matter is sub judice.
In a response to a question posed in Parliament today by Democratic Alliance (DA) parliamentary leader Mmusi Maimane, Ramaphosa said hearings on the signal jamming matter would take place within the next few days, so he was not at liberty to answer questions around it.
Maimane asked the deputy president "to guarantee that the executive would never again be allowed to use similar measures in violation of our constitution and the sanctity of Parliament".
The DA leader says Ramaphosa's refusal to answer his question on the use of signal jamming devices and other security measures in Parliament on 12 February, on the grounds that the matter is sub judice, "is nothing more than a political ploy to avoid executive accountability".
Maimane says, with Ramaphosa having declined to address the issue in Parliament today, "I am forced to conclude that the door is being left open by the Executive to resort to these measures in the future".
Last month minister of state security, David Mahlobo, explained the agency was mandated to ensure no aircraft, "aerodrones" or unmanned aerial vehicles were allowed in the space above and around Parliament during the SONA. "However, the application of this counter-threat measure was prolonged beyond the normal operational requirements."
These claims have, however been rubbished as a cover up and an excuse.