Cutting-edge cloud security - firewall as a service
It's time to take advantage of the full capability of the cloud to ensure uptime, scalability and reduced risk, says Ralph Berndt, Director, Sales at Syrex.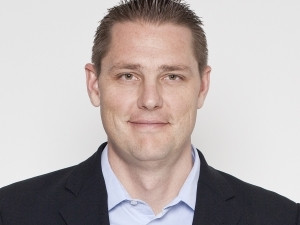 In July 2016, Gartner introduced firewall as a service (FWaaS) as a new technology segment, entering it into the Gartner Hype Cycle for infrastructure for the first time and shifting it even further into mainstream awareness.
FWaaS offers the enterprise significant benefits - there is no risk or investment, and the service provider takes care of everything from uptime to scalability to hardware. Every aspect is managed externally, while delivering cutting-edge protection and capability, says Ralph Berndt, Director, Sales at Syrex.
The FWaaS market may still be in its early stages, but already it is seeing impressive uptake thanks to its ubiquity and budget-friendly customisability. Investing in a managed service as opposed to on-premises hardware and software reduces capex and mitigates the strain on skills, administration and architecture. These are, of course, some of the most common benefits of any cloud solution, so how does FWaaS add cream to the top?
It's simple - unified threat management, threat extraction, firewalling policies, URL categorisation, VPNs, application control, data leak prevention and next-generation security are all dealt with by a FWaaS service provider that lives and breathes its capacity and capability. A service provider knows which way to look when a problem arises, and has the staff and skills on hand to ensure uptime is constant and risk minimal. Add to this the visibility and flexibility FWaaS brings as standard, and it is increasingly obvious why it is gaining rapid traction in the market.
One of the leading offerings in the FWaaS sector is Check Point. Marked as best-of-breed in the Gartner Magic Quadrant, it is a fully virtualised solution which demands no hardware investment from the client. It's pure software, dedicated to the requirements of every client. And, with Syrex, a complete application can be selected, set up and configured in record time. This virtual "next-generation" firewall can be configured to highly specialised requirements, is fully secured and maintained and deftly removes the firewall pain points from the client, but still allows the client to manage and report on its own business requirements.
Syrex offers clients a full on-site security assessment to deliver a business-critical threat analysis report. With ransomware and other malware becoming increasingly relevant, which business can afford to operate without this level of security?
Syrex is the only company in South Africa to offer Check Point as a comprehensive FWaaS offering, and it has been tailored to suit the budgets of both the large and small to medium enterprises (SME). SMEs can how harness the power of Check Point at a very aggressive price point. All the threat protection, intrusion management, encryption and support is handled externally with minimal impact on internal costs. The cloud hasn't just transformed the firewall, it has revolutionised it, and Syrex is at the forefront of change with the Gartner favourite in its pocket.
To get a full assessment to uncover how Check Point can translate into your business, contact the Syrex team. Syrex will give you a clear outline of your organisation's risk profile and the solution you need. Contact Ralph Berndt, Sales Director at Syrex, on info@syrex.co.za.