Optimising the multichannel contact centre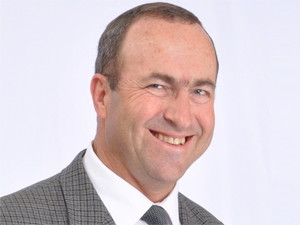 As the majority of contact centres are embracing multichannel communication platforms, they need to carefully consider quality management, recruitment and satisfaction measurement in a multichannel environment.
So says Paul Fick, CTO of Jasco Group, who argues that the most important aspect contact centre management must take into account is that agents who are performing well in the handling of customers' voice calls are not necessarily good at handling electronic channels.
Technology advancement has influenced the behaviour of contact centre customers and, because of this, contact centres are going back to the drawing board to write new communication strategies that embrace new channels of communication, he notes.
"The new technologies that are becoming mainstream are changing customer behaviour, and if the contact centre does not follow suite, it will not be relevant any longer."
He believes that an important part of managing customer experiences is, therefore, allocation of the appropriate agents to these "new" channels.
According to Fick, most recently acquired and implemented contact centre solutions have the capability to be expanded to offer multi-channel capability.
"These solutions are cleverly designed to provide the required new functionalities in a way that is similarly managed to those of traditional channels. The same connectivity in place for modern systems is used to deliver multimedia content," he explains.
To Fick, the world of multichannel contact centres that incorporate social media, instant messaging and video chats as methods of communication, to mention a few, is becoming extremely complicated.
However, he points out that behind the countless, often confusing new technologies, lie some fundamental benefits to evolving one's contact centre beyond traditional voice and e-mail only.
These benefits include increased agent productivity, better customer service, increased relevance to all customer segments, new cross-sell and upsell opportunities, and staying ahead of competitors, Fick explains.
"Organisations are increasingly looking to customer service as a key competitive differentiator, and are treating customer relationships as a prized corporate asset. In this new era, the importance of a strong multichannel strategy becomes clear."
According to Fick, most broadly, multichannel describes an organisation that is available to customers via whatever channel of communication they prefer. Traditional voice and e-mail channels are augmented with things like Web-based instant messaging, video chat, SMS, 'call me back' buttons and social media interactions, he notes.
"Ensuring all of the channels are fully joined-together allows customers to move fluidly between any of them at any point in an interaction. Customers are able to use the communication platform with which they are most comfortable, which is most convenient for them at that time."
In SA, he says, there has been limited adoption of true multichannel contact centres - many local companies have successfully added one or two new channels, but few are seeing the benefits of a fully integrated multichannel customer proposition.
He also believes that almost all contact centres can benefit from deploying a proper workforce optimisation solution including workforce management (and scheduling) and agent quality management.
To him, the human part of the contact centre is the most costly and customer satisfaction levels are directly related to the way the agents conduct themselves, which will be improved by a good quality management solution.
"When considering the customer interaction strategy of an organisation, one has to evaluate the customer preferences, the social profile of the customer base, the purpose of the interaction, the place the interaction originates from, the economic value of the interaction and the associated risks.
"All in all, these items, among others, have to be brought into an overall strategy before one decides to make any changes to the way you deal with your most valuable asset - your customers," Fick concludes.