Vodacom appoints new strategy chief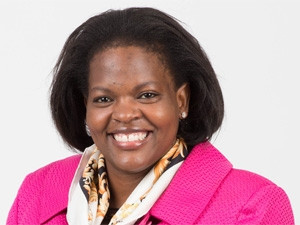 Vodacom's objectives across the continent remain a daunting prospect, as competition heats up.
To help form its strategy going forward, the operator says Yolanda Cuba, an independent non-executive director, will assume the role of chief officer for strategy and business development with effect from 1 November.
In a statement to shareholders, Vodacom said Cuba would become a member of the group executive. "As a result of this change, Yolanda's status on the board reverts to that of a non-executive director with immediate effect. She will step down from the board with effect from 31 October," Vodacom said.
Cuba is listed as a member of Vodacom's audit, risk and compliance committee, while her background includes a role as executive director for strategy and business support at South African Breweries (SAB). Before joining SAB, she was one of SA's youngest CEOs when she took the helm of Mvelaphanda Group in 2007.
According to Vodacom, Cuba was recognised as the Top Empowered Business Woman of the Year in 2006 by "Top Companies" and was awarded a Youth Excellence award in 2007 by the Black Management Forum. She was also selected as one of the Young Global Leaders in 2008, an initiative by the World Economic Forum.
Cuba was named as one of the "20 Youngest Power Women in Africa" by Forbes Magazine in 2011.
Cuba was unavailable to comment this morning.
Neil Gough currently holds the position of chief officer of strategy development, having joined Vodacom in August 2011, after being with Vodafone Group since 2003.
Competitive environment
Mark Walker, director of insights and vertical industries at the IDC for Middle East, Turkey and Africa, says Cuba's role will see her tackle challenges of strengthening Vodacom's position in a "complex, competitive and fast market".
He notes that as banks and traditional retailers start exploring avenues that could potentially cut into mobile operator revenue streams, the company will need to work hard to maintain a position of strength. "At the end of the day it is who knows the market best, who reads the market best and provides most relevant product at the best price.
"When big technology companies like Skype start cutting into your traditional voice revenues, for example, it causes you to rethink the way you do things."
Walker adds Vodacom will need to up its average revenue per user across Africa, while improving customer loyalty. The high churn rate is a concern, adds Walker, as the group noted in July that there is 57% churn among its prepaid customers.
"They also have to come up with innovative services in a growing smartphone market. The [African] population is young, they are data-hungry and the company can build on the good coverage they offer."