AV system keeps inmates behind bars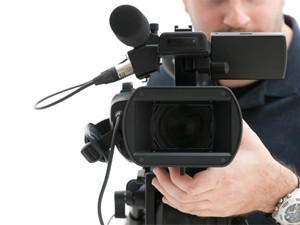 SA's criminal justice system has reduced expenditure and detainee escape risk, since implementing live video links between correctional facilities and courts, as part of the audio-visual remand (AVR) system.
This is according to Manelisi Wolela, spokesperson for the Department of Correctional Services (DCS), who says AVR has been "a success" since its inception almost a decade ago.
The system establishes a video link between the prison in which an accused person is being held and the court in which the remand process is being heard, with the detainee and magistrate able to see and hear each other. The system caters mainly for cases in which court appearances are brief and when matters would be postponed.
"Once the connection is made and the detainee's rights are read out by the magistrate, the matter proceeds as it would in an actual court room," says Wolela.
He says the project started as a pilot in 2005 at the Durban and Pinetown Magistrate's Courts, which are linked to the Durban Westville Medium A Correctional Facility. After launching officially in 2011, AVR has so far connected 25 courts across six provinces.
National Treasury's recent Estimates of National Expenditure notes the DCS plans to reduce the number of inmates who escape from its facilities from 0.028% in 2012/13 to below 0.025% by 2016/17. That would equate to around 36 inmates escaping from a prison population of 151 208.
The AVR system is expected to play a significant role in reducing the escape risk, as inmates no longer need to be moved between correctional facilities and courts for each appearance.
More work needed
Adrian Schofield, ICT veteran, says although AVR improves efficiency in the criminal justice system, the DCS and Department of Justice and Constitutional Development has had more than enough time to implement the system in Mpumalanga, the North West and Limpopo - the remaining regions which have so far been excluded.
"If it has only been implemented in 25 courts across the country, it still needs to improve rollout," says Schofield.
"The departments need to embrace a project like this in a wide scope so that they could move on to address other areas of the criminal justice system," he adds.
There are 26 dedicated remand detention facilities across the country, with a daily average number of 44 652 prisoners. The DCS hopes to reduce overcrowding from 28.7% in 2012/13 to 27% in 2016/17.