How to know when it's time to replace your printer

If you're like most businesses, you don't give your printer much thought - until a problem brings it top-of-mind. If that's true, you may be working with an outdated printer that doesn't meet your needs and leaving opportunities to cut costs and boost productivity on the table.
Or worse, you could eventually find yourself under pressure, unexpectedly scrambling to replace a printer that no longer functions. To avoid those scenarios, consider these tell-tale signs that it's time for a new printer in your office.
1. Your print costs are higher than they should be.
There are simple ways to cut your printing costs that don't require you to do less printing. Most of them are unexpected and yet right under your nose, starting with your total number and age of your printers. Even if your organisation is small, you may still find that you have a number of older printers that don't meet your needs. If this sounds like your office, it may be time to consider replacing your business's older personal desktop units with newer more advanced workgroup alternatives.
Another great way to cut your costs is by choosing a printer (or printers) that allow you to enable a print management system. The Xerox Versalink family of business printers, are designed for small and medium size work groups, come equipped with tools that allow you to easily track how your printer is being used. It can help cut costs by ensuring that documents aren't printed unnecessarily or left sitting in the printer tray (a waste and a security risk!).

2. It doesn't have the latest security features built-in.
A 2017 report from smallbiz.com showed that 43% of cyber attacks target small businesses. One of the most surprising vulnerabilities? The office printer. If your printer doesn't have these security features built-in, it may be time to consider a new one.
2.1. Authentication. This option ensures that the printer will only release documents when users enter their PIN at the machine. No more potentially sensitive documents lying unsecured at the device.
2.2. Print encryption. Sensitive data that is sent to the printer without encryption leaves you vulnerable to hackers. File encryption protects your data as it moves, ensuring it is safe from creation to the destination.
2.3. Password protected scanning. By allowing unrestricted scanning, you're potentially making sensitive information available to the wrong parties. A smart MFP gives you the choice to password protect your PDFs so that only the right people can access the data they contain.
3. It can't help you improve your workflows or boost your productivity.
The right device should have the capability to help you streamline your document workflows and improve productivity. The newest ConnectKey enabled MFPs from Xerox use app technology to help you boost your productivity by making everyday tasks simpler and faster.
4. It's not mobile and cloud ready.
For a productive, efficient office, your team needs to be able to connect and print from any device, anywhere, and at any time. The latest mobile print solutions make printing from any mobile device to any brand of printer efficient and seamless.
Your multifunction printer should also let you scan to and print from cloud services like Microsoft Office 365, Dropbox, and Google Drive. Setting up workflows to the services you already use shortcuts the need to download and print from the desktop.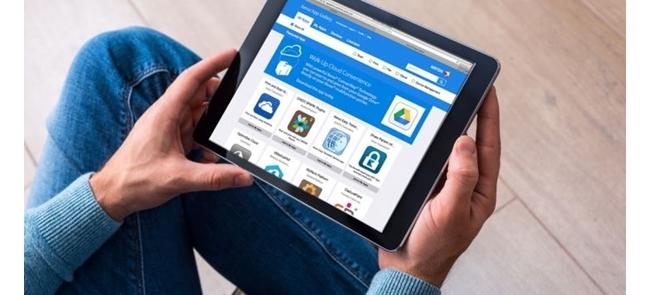 5. It doesn't translate.
While this may not be a concern for every business, the need to translate documents can be a major concern - and an even bigger expense - for many. If you're one of them, consider upgrading to an MFP that can provide quick, easy and secure translations of as many as 38 languages at any time and place.
Xerox Easy Translator Service utilises state-of-the-art OCR technology that lets you submit data in non-editable formats with the formatting of your original documents intact.
6. It hasn't grown with your business.
Growth is the watchword for nearly every SMB. If you're among them, you'll want an MFP that can grow with you. Look for features such as remote scanning using your smart devices, scan to e-mail to share content with just a few clicks, and powerful mobile tools like Wi-Fi Direct Certified to enable your team, clients or visitors to print from their smart devices without a network connection.
On-board administration tools like those found on multifunction printers built on ConnectKey Technology also help you address potential issues, enabling them to stay more productive, longer.
Additional features that target security and sustainability also go a long way toward future proofing your investment. Automatic software updates and integrated mobility solutions ensure your MFP will not only move with you into the future but also keep up with your employees in the field.
7. You're making too many calls to service or IT.
On average, 40-60% of helpdesk calls are print related. Save some time? With a printer that has help tools built in. Look for devices that have videos tutorials, and searchable help, right on the front panel. When IT intervention is needed, Xerox ConnectKey MFPs let you remotely login to the front panel of the device, and make changes, without leaving your seat.
The new Versalink and Altalink devices from Xerox can help you resolve all of the challenges above so you can get back to focusing on what really matters: running your business.