Worldwide sales of smartphones record first-ever decline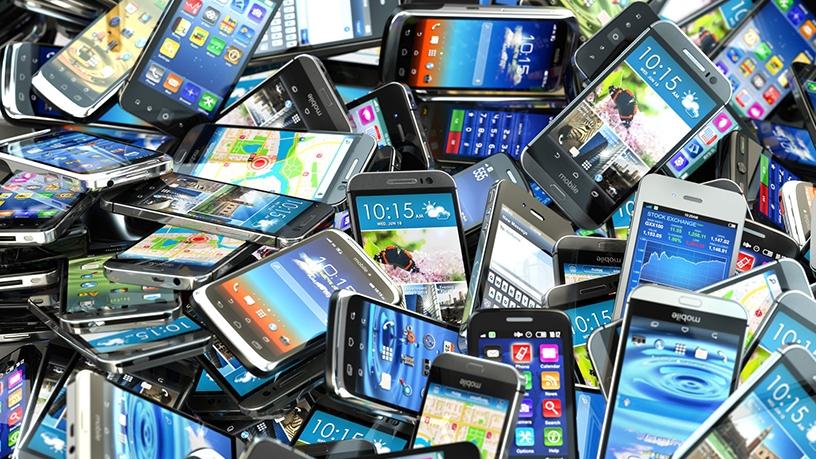 Chinese smartphone makers, Huawei and Xiaomi, were the only smartphone vendors to achieve year-on-year unit growth and grew market share in the fourth quarter (Q4) of 2017, according to research from Gartner.
Worldwide sales of smartphones recorded their first-ever decline since 2004, the research firm says. Global sales of smartphones to end users totalled nearly 408 million units in the Q4 of 2017, a 5.6% decline, according to Gartner.
It says in 2017 as a whole, smartphone sales to end users totalled over 1.5 billion units, an increase of 2.7% from 2016. Huawei, ranked number three, raised its share in 2017, continuing to gain on Apple, says Gartner.
While market share of the top two, Samsung and Apple, remained unchanged, they experienced less-than-stellar sales in Q4, notes Gartner. Samsung saw a year-on-year unit decline of 3.6% in the fourth quarter of 2017, it says. The smartphone sales leader, whose significant sales volumes lean toward mid-price and entry-level models, now faces extreme competition and reducing contribution, adds Gartner.
On the other hand, Apple, the number two leader, had three new smartphones - the iPhone 8, 8 Plus and X - yet its performance in the quarter was overshadowed by two factors, says Gartner. First, the later availability of the iPhone X led to slow upgrades to iPhone 8 and 8 Plus, as users waited to try the more-expensive model. Second, component shortages and manufacturing capacity constraints preceded a long delivery cycle for the iPhone X, which returned to normal by early December 2017.
On the other hand, the combined market share of the Chinese vendors in the top five increased by 4.2 percentage points, says Gartner.
With Huawei's new smartphone additions in the quarter, including Mate 10 Lite, Honor 6C Pro and Enjoy 7S, the vendor broadened the appeal of its smartphones, says Gartner. Xiaomi's competitive smartphone portfolio, consisting of its Mi and Redmi models, helped accelerate its growth in the emerging Asia Pacific market, it notes. It also helped Xiaomi win back lost share in China, adds Gartner.
Strategy Analytics says Xiaomi soared 87% annually, taking fifth place with 27.8 million shipments, replacing rival Vivo, more than doubling its global smartphone market share to 7% in Q4 2017, up from 3% a year ago. The smartphone maker's range of Android models are proving wildly popular in India, snatching volumes from competitors such as Lenovo and Reliance Jio.
However, Xiaomi, which is now exploring a public listing, valued at around $100 billion's growth might slow down this year, as rivals such as Huawei fight back with improved or cheaper new designs, says Strategy Analytics.
The brand is fast expanding and has now reached over 60 countries as compared to its presence in 40 countries just a quarter ago, says Counterpoint Research. The company shipped 96 million smartphones, capturing 6.1% market share of the global smartphone market in 2017, it adds.
In India, Xiaomi surpassed Samsung to become the number one smartphone brand, notes Counterpoint Research. A broad product line-up in the right price category, along with a strong go-to-market strategy, helped Xiaomi achieve this feat, it says.
Meanwhile, Huawei maintained third position with 10% global smartphone market share in Q4, says Strategy Analytics. The Chinese smartphone maker is performing well across Asia and Europe, but it is struggling to crack the valuable US market due to limited distribution channel, it notes.
Analysts say the future growth opportunities for Huawei will reside in winning market share in the US. However, this may prove to be difficult as the company's products are facing an effective ban in the country.
"Huawei's goal to be the world's number one or two smartphone vendor is unlikely to happen if it cannot make headway in the United States," says Woody Oh, director at Strategy Analytics.