Data deluge drives demand for smart interconnect solutions
As the requirement for intensive data analytics increases, there is a corresponding demand for higher bandwidth, says Yossi Avni, VP of EMEA sales at Mellanox Technologies.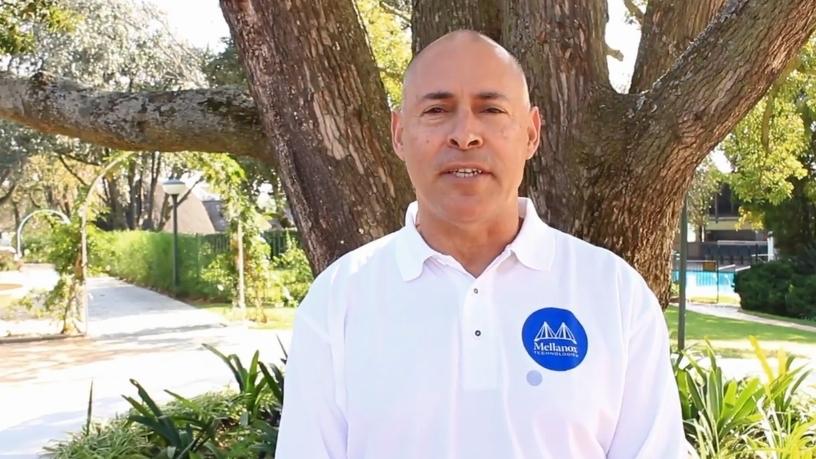 Data has become the most valuable commodity on the planet. The IDC predicts the world will create 180 zettabytes of data in 2025, 18 times more data than the amount generated in 2015.
The demand for more computing power, efficiency and increased scalability to handle this barrage of data is constantly at the forefront of the high-performance computing (HPC), cloud, Web 2.0, AI, machine learning, data analytics and storage markets.
This exponential growth of data, combined with the demand for real-time analytics, is driving demand for solutions that feature the highest throughput, lowest latency and smartest interconnect solutions. Yossi Avni, VP sales EMEA at Mellanox Technologies, says this is what his organisation offers customers.
"Mellanox is dedicated to speeding up the processing of data on the Internet and the way the world does business. The faster data moves, and the more intelligent machines become, the greater the rewards."
He cites the example of Alibaba's Singles' Day Shopping Festival 2017 that saw the Chinese e-commerce giant's sales top $25 billion. "Mellanox plays a significant role in enabling companies like Alibaba to move data faster, and, most recently, Mellanox's technology is responsible for connecting the 'Summit' CORAL system, the world's fastest HPC and AI supercomputer. Moreover, our InfiniBand solutions are the 'Interconnect of Choice' for HPC and AI infrastructures, accelerating 43% of the world's total TOP500 systems, and used in four of the top five systems in the world."
Leveraging data
Avni says Mellanox solutions are being used across a wide range of industries, leveraging data for diverse applications, including artificial intelligence, predictive analytics, deep learning, super-computing, homeland security, and financial services.
"We address the diverse performance requirements through end-to-end solutions (silicon, adapter cards, switch systems, cables and software) supporting InfiniBand and Ethernet networking technologies. Our products and solutions deliver the fastest data speeds and capabilities, enabling companies to analyse data not only to maintain a competitive advantage, but also to enhance security, detect fraud, simulate risk, and much more."
As the requirement for intensive data analytics increases, there is a corresponding demand for higher bandwidth, adds Avni. Mellanox's HDR 200G solution addresses these issues by providing the world's first 200GB switches, adapters, cables and software, and by enabling in-network computing to handle working on the data throughout the network instead of exclusively in the CPU. With its 200G solution, he says Mellanox continues to push the industry toward Exascale computing and continues to remain a generation ahead of the competition.
Compatibility, scalability
The advantages of leveraging an all-Mellanox ecosystem range from inter-product forward and backwards compatibility of switches, adapters and cables to simpler integration and implementation with the customer's pre-existing systems, and streamlined training sessions for IT staff.
So what makes Mellanox's solutions stand out?
"Our InfiniBand technology outperforms and delivers the best return on investment, and our HDR InfiniBand is the most scalable switch in the market, including 800 ports of 200 gigabit per second or 1 600 ports of 100 gigabit per second in one chassis."
In addition, Avni says for HPC and deep learning, most deployments are going with Mellanox because it delivers the highest performance, the highest efficiency and the highest scalability in the market.
"The higher port radix of Mellanox HDR 200G InfiniBand solution enables Mellanox to build a similar cluster size as Intel, using almost half the amount of switches and cables. Lowering TCO and increasing ROI, the Mellanox HDR solution reduces power consumption, which, in turn, lowers opex as well as reducing rack space and therefore capex," he says.
Finally, the higher-density Mellanox end-to-end HDR 200G InfiniBand solution delivers performance improvements with a 50% reduction in latency, as well as a simpler interconnect solution that requires fewer cable connections and has HDR fat uplinks that are more robust for congestion and microbursts.
In terms of Ethernet switching platforms, he says the spread of dis-aggregated switching platforms has placed pressure on the legacy networking vendors to dis-aggregate for select large customers.
"However, traditional vendors do not have a business model to support network dis-aggregation for the general market. Having pioneered the Open Ethernet approach to network dis-aggregation, Mellanox Ethernet solutions enable new generation data centres to maximise their return on investment by delivering software flexibility with Open Ethernet, robustness, and zero packet loss."
Today, Mellanox Spectrum Ethernet switches offer the widest range of open network operating systems, he adds.
Looking ahead
Speaking of the future, Mellanox foresees the ongoing demands of exponential data growth in a digital world. "This will require more intelligent and faster interconnect solutions to handle higher data speeds, faster data processing and better data security."
Enabling faster data speeds, Mellanox in-networking computing, self-healing technology and GPU acceleration technology will enable the highest performance and scale, critical for HPC and machine learning applications.
In addition, he says the company's switching technology at 200GB/s will drive the new generation of HPC and deep learning infrastructures. "The market is demanding greater flexibility, including the ability to customise and custom-build solutions," Avni concludes.
For more information please visit our website: Mellanox