Cloud is nice, but local is 'lekker'
Data ownership in the cloud is a complicated issue, says Douw Gerber, Business Development Manager, Cloud Services at Securicom.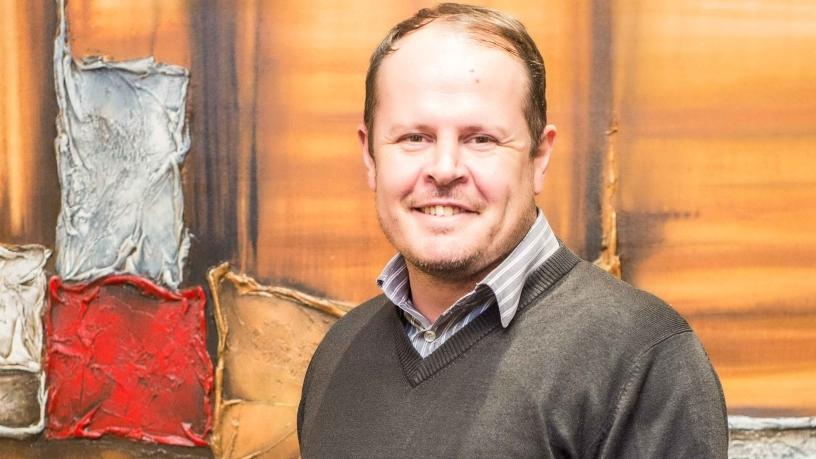 Companies are buckling under the strain of ever-burgeoning enterprise data volumes. Cloud-based storage trumps traditional storage infrastructure because it enables companies to accommodate expanding data volumes without buying new servers, scrounging for rack space in the server room or allocating resources to manage it. However, there are some risks associated with storing company data in the public cloud. When it comes to enterprise data in the cloud, keeping it local is "lekker".
So says Douw Gerber, Business Development Manager, Cloud Services at Securicom. Securicom is a leader in managed IT security solutions, which is also the sole distributor of Cloudistics, a private cloud technology.
"Data security and accessibility are the big concerns with public cloud storage. A lot of companies are led to believe, by storage service providers, that their data is stored in South Africa. However, this is not the case. Companies are left with little or no control over the location of their data once it is taken outside their enterprise firewalls. The data's privacy settings are also beyond their control. So it begs the question; who really owns that data?
"There is also the risk of data separation. Every cloud-based service shares resources, namely space, on the provider's servers and other parts of the provider's infrastructure. There is a possibility that, should an attack be launched against another organisation which resides on the same physical hardware or infrastructure as your data, that your performance may be affected as well. Public cloud providers are also susceptible to data leaks if the user accounts are compromised."
He points out that data ownership in the cloud is a complicated issue. Depending where the public cloud service is storing the data, which could be in multiple locations across the globe, policies around data ownership is determined by both government and company policies and therefore data ownership may not always be retained.
"When the time comes that companies want to move the data back to their private storage, they find the costs associated with this can be prohibitive."
Certainly, larger enterprises generally have well-defined IT strategies and policy and will be aware of the legislative and business risks associated with public cloud. Gerber says the major risks lie in the SME space, where public cloud, with its perceived low cost, seems like a very attractive solution. SMEs generally are not well informed in terms of legislative requirements as well as understanding the business risks associated with public cloud.
"Our advice, in short, if you are considering public cloud services: please pay attention to the contract that you sign with your provider and understand the laws under which the provider operates. Indeed, a better option for business-critical applications is a private cloud, like Cloudistics, which gives companies full control over their data but with the scalability and agility of the public cloud," he says.
Cloudistics is the first on-premises cloud in the world to provide for virtualisation, compute, network and storage, natively and imbedded, on one platform, to deliver a premium private cloud experience. Data security and privacy are significantly enhanced compared to the public cloud. In addition to the perfectly robust security that is possible on individual virtual machines, the private cloud can be isolated from all but the company that owns it. This restricted access, which can integrate with a firm's firewall and other remote access policies, offers an additional layer of security.
When compared to either dedicated hardware or public cloud alternatives, Cloudistics offers a greater degree of reliability thanks to a fault-resilient and redundant architecture that isn't shared in any way. This private cloud also delivers improved performance. Resources within the private cloud infrastructure are at the disposal of the company alone, so there is no rallying for capacity among other businesses. Companies also have total control over the configuration of their private cloud, security, the choice of operating systems and applications and how they choose to allocate resources.
Gerber concludes: "Before heading to the public cloud with all their business applications, companies should carefully weigh up their alternatives. The private cloud, specifically with Cloudistics, is not impacted by complexities around data ownership, and companies retain full control over what is essentially the lifeblood of their business; their data.
"Cloudistics keeps IT's lights burning while freeing up IT managers to focus on innovation in other areas. This is achieved via the inclusive three-year maintenance agreement that comes included with every Cloudistics platform. This combines remote monitoring of the hardware health by Cloudistics as well as on-site RMA, should a hardware component fail."
The sole distributor of Cloudistics in southern Africa, Securicom provides managed and professional services to companies in the southern African region.