Govt criteria for free digital TV decoders isolate millions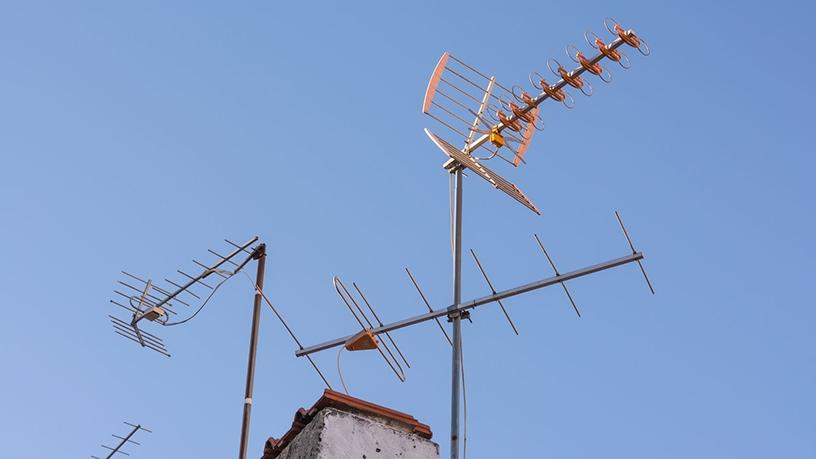 As government races to supply low-income households with subsidised set-top boxes (STBs) for digital migration, there is a missing middle income group that is at risk of being left behind the digital TV revolution.
The South African government has committed to supply 5.2 million free STBs to households that depend on social grants and those with an income of less than R3 200. The STBs are required to convert digital broadcasting signals on analogue TV sets.
However, households that earn just above government's stipulated benchmark for free digital TV decoders but less than R6 500, and can't afford niceties like DStv, will have to fend for themselves or risk having no access to the free-to-air channels they have come to depend on.
Although stats showing recent figures of how many homes will be affected are hard to come by, the SOS Coalition believes as many as a million South African households fall into the missing middle group that will be cut off from free TV services.
Statistics SA's 2014 national number of households by annual income categories and assets owned, shows households listed in the income bracket of R38 000 and R76 000 per annum had just over 2.6 million TVs but only 820 000 had satellite access. Therefore, this bracket almost had 1.9 million households that don't have satellite TV and don't qualify for free STBs.
Problematic criteria
Duduetsang Makuse, coordinator of the SOS Coalition, believes the decision to only subsidise the most needy is in itself problematic, because government is essentially telling people to prove their indigence.
SOS Coalition, the organisation interested in public service broadcasting, including SABC, TV and radio, is of the view that STBs must be made available to every household in the country that will need a decoder to continue receiving TV signals after SA switches to digital terrestrial television (DTT).
Makuse points out that using marketing parameters and not really well thought out parameters to determine who qualifies for a digital decoder does not work. She says the SOS Coalition has argued that the income bracket of who should qualify for a government-subsidised STB must at least be increased to include people who earn under R10 000 per month.
She explains: "Which household in SA earns R6 500 and can refer to themselves as part of the missing middle? That group is still working class people; it's still the poorest of the poor who are going to be excluded if their entire household income is R6 500, which is why we are saying just give everybody these things for free."
How can you say to people that currently have access to the SABC - decoder or not - they will no longer have access to free-to-air television, she asks.
"If you are going to tell people that they can only have access to public broadcasting services via their DStv decoder - you are telling them that you are capitalising public broadcasting.
"It is not even a worthwhile alternative to say if you have DStv decoder you are safe; no, you are not safe because you are paying for what should be a free service and you are paying a commercial entity."
Digital migration myths
ICT policy and regulatory expert Charley Lewis says telling citizens not to worry about DTT because they have DStv is a fallacy and should not be encouraged.
Government will subsidise STBs for all qualify poor households whether or not they have DStv, but the direct broadcast satellite service is not a substitute for DTT, he states.
"If you are a poor household and don't have a satellite and don't have a set-top box you will lose your access. People will lose analogue TV when digital migration comes through, so if you are currently receiving those terrible signals and don't get a STB - once the migration is concluded you will lose access to TV.
"However, if you have a STB, you can obviously then use satellite access but if you don't you will have nothing unless you get an STB."
Cost constraints
Government has not provided insight into the affordability of these digital migration decoders for those households that will need to continue to watch free-to-air programmes without satellite TV.
Although it is not yet known by how much DTT decoders will set consumers back, Makuse notes that in 2015/2016, the cost of the box was estimated at about R800.
It is not known if it is still R800 or whether it has gone up, she adds.
Responding via e-mail, the Department of Communications stated that currently there are no government-subsidised decoders in the retail market, but there are other commercial products that meet the requirements for migration from analogue to digital.
"The department is encouraging households that fall outside the qualifying criteria to get digitally-enabled TV sets, and migrate with us. When buying a new TV set, ensure it has a digital tuner," it said.