Recruitment via the crowd
Start-up Hiring Bounty seeks to turn traditional recruitment on its head by tapping into the collective wisdom of the crowd to drive the referral process.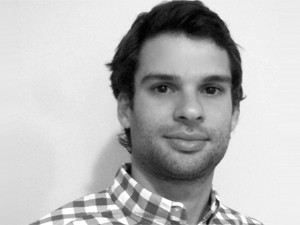 As people increasingly turn to their existing personal networks to find jobs, local start-up Hiring Bounty aims to formalise the process, and solve some of the shortcomings of traditional recruitment.
Hiring Bounty uses crowdsourcing to find the right person for the job - with individuals getting paid if they refer a friend or contact who successfully applies for a position listed on the site. Companies can list jobs for free, and decide on a 'bounty' to offer for finding the right candidate, at their own discretion.
Founder and MD of Hiring Bounty, Greg Schneider, admits that referral or social recruitment is nothing new. "We don't get any points for coming up with a brand new idea," says Schneider, adding that referral recruitment and the use of social networks for recruitment has become common practice. "But in all our research, we haven't found a service that formalises this process in the way Hiring Bounty does.
"Putting job listings on the social networks can work, but it's almost hit-and-miss. You can't be sure if the right people saw the update or if there is any follow through. Hiring Bounty offers a formal structure - it brings people to a central platform and then also helps to extend the network far beyond the people who potentially follow a company on Twitter, for example."
[In SA] it is often the case that there simply aren't enough candidates because of a lack of skilled people in fledgling industries. Overseas, cost is probably the bigger frustration.
According to Schneider, by leveraging the trusted networks that exist in the crowd, Hiring Bounty can help companies speed up the recruitment process, reduce costs and improve the quality of candidates.
Schneider says the concept came about as a result of some of the frustrations he was repeatedly seeing in the marketplace. "At my former employer, I was in a unique position where I was hiring a bunch of people, but at the same time, while I wasn't exactly unhappy where I was, I was also looking for a new challenge. In the process of trying to find new staff, while also looking for a new job, I kept butting heads with traditional recruitment."
According to Schneider, especially in the digital space, there are many new positions that didn't exist 10 years ago and finding people with the right skills for those jobs can be particularly challenging. "The positions I was recruiting for were developers, social media managers, project managers and so on. There's a lot of diversity within each of those, and it starts to become very niche, and quite confusing.
"I started realising that traditional recruiters were going out without necessarily understanding 100% of the job requirements. That's not an indictment on them, because I'll be honest - I don't always understand all of the jobs that get listed on Hiring Bounty. But I knew there had to be a better way," says Schneider.
"On the flipside, I was also getting the occasional contact from a recruiter, and increasingly the jobs they were sending me just didn't match what I wanted, the type of company I wanted to work for, or my skill set." Schneider says the "straw that broke the camel's back" was when a recruiter sent him a job that was actually from the company he was already working for. "It was very disappointing to see something like that happen - the recruiter clearly hadn't done any research."
In looking for ways to improve the process, Schneider says he noticed that most people he spoke to said they had found a job through a friend, or heard of a position through an ex-colleague. "Clearly, connections and the social aspect of it have become crucial," says Schneider, explaining how he arrived at the idea of crowdsourcing.
"What we've done is essentially taken the job brief - for jobs that not everyone necessarily understands, like social media managers and developers - and we've turned that over to the crowd, to the people who are in those industries, and who actually know what it takes to be a good social media manager, they know what skills a developer must have. By and large I've seen that the majority of issues experienced with traditional recruitment can be overcome by crowdsourcing."
Social contract
According to Schneider, the success of crowdsourcing in the recruitment space comes down to what he calls the "social contract". "As soon as we become friends or colleagues and get to know each other, there's a bit of a contract between us. It means we share information and are looking out for each other's best interests. What will ultimately happen is that I will know that, for example, John is looking for a job. So from the outset I know he's willing to move. I'm not going to suggest he apply for a job when I know he's happy where he is.
"I also know what his interests are; I know what type of company he'd want to work for - if he wants the stability of a corporate or if he's interested in the excitement of a start-up. So you can factor that in. What we're starting to see is that the candidates that are getting through to the interview stage through Hiring Bounty already have that cultural fit - something that traditional recruitment often struggles to find."
In terms of the bounty that is offered for the listed jobs, Schneider says it is left entirely up to the company listing the job to decide on how much to offer. "The bounty that the company decides on is divided into three equal portions - we keep a third, the candidate gets a third and the referrer gets a third.
"What's crucial is that the amount is only paid if someone is actually chosen through this process," says Schneider, adding that the pay-out is only done after the applicant has held the position for two months. "It's to make sure everyone is in it for the right reasons."
Schneider says that by incentivising the process, it encourages people to actually take the time to think about who would be best suited to the position. "Everyone is busy, and remembering to refer a friend for a job you may have seen listed somewhere is something that falls to the bottom of the pile of things to do. What we're ultimately doing is buying a portion of your time to sit down and actually give it some thought.
"It also encourages the candidate to actually put in the application because there's potentially something extra in it for them too. It buys their attention. And it adds that mutual level of excitement so both the applicant and referrer are invested in the process."
Helping hand
Schneider started out as an intern at Quirk, before moving to BrandsEye when it was first rolled out. "We grew the team to about 18 people, and in that process there was a lot of recruitment. That's where I first starting thinking about how the process could be improved.
"I developed this idea and approached Rob Stokes (founder and CEO of Quirk), and he was really excited about it. He offered me a lot of support and mentored me through the process of getting this off the ground. He also introduced me to the start-up accelerator, 42Engines, where it was incubated.
"42Engines is unique in that there are a number of businesses within it, but they are all invested in the success of the others. The scorecard for each start-up is based 60% on that business' performance and 40% on the success of the other businesses in the ecosystem. So while my main focus is Hiring Bounty, I'm incentivised to work with the other businesses and lend my support, and vice versa.
"To get premium brands on board, I knew I needed to offer a premium product. 42Engines has really helped me to get access to the right expertise. I'm really grateful to Rob for his enthusiasm, for introducing me to the right people, and getting Hiring Bounty off on the right foot."
Hiring Bounty is also working with its sister-site, Idea Bounty (also from 42Engines), to find ideas to drive traffic to the site. "We're offering $1 500 for the top five ideas submitted," says Schneider. "We believe the more eyes you have on a problem, the better the solution will be. So it's best to practise what we preach."
Global potential
Hiring Bounty went live in August and some of the companies already using it include Woolworths, Amazon, Famous Brands, Prezence Digital, Deloitte and Groupon. Bounties currently offered range from R1 500 to R12 000.
[The bounty] buys their attention. And it adds that mutual level of excitement so both the applicant and referrer are invested in the process.
"It's been amazing. I never expected the market to be so hungry for this form of recruitment. I thought there would be a lot more resistance to trying it out."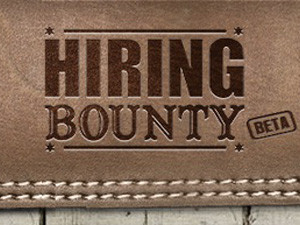 Schneider says that while initially the service has been focused on jobs in the IT and marketing spaces, the platform is open to any industry. "We're looking at other industries such as engineering and law where there are challenges finding the right people for the right positions. There's also talk about expansion to the Australian market and rolling out to the UK market come year-end," says Schneider, adding that he believes the frustration with traditional recruitment is being experienced globally for different reasons.
"Here it is often the case that there simply aren't enough candidates because of a lack of skilled people in fledgling industries. Overseas, cost is probably the bigger frustration. In SA, companies are almost happy to absorb the cost if they can just find the right person.
"Overseas, because there's a bigger skill set to choose from, they want the right person but they are less willing to pay exorbitant fees to do so. Cost will be our biggest driver in those markets, where here it's the value proposition of having a means to find quality candidates."