Protector to probe officials in Maseko case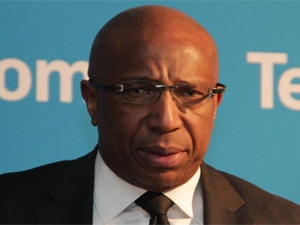 The fallout surrounding allegations that Telkom CEO Sipho Maseko was using cloned number plates on his vehicle is intensifying, with the public protector now stepping in to investigate the failure of law enforcement authorities to take action.
This morning, public protector Thuli Madonsela's office confirmed it would be investigating, but emphasised the scope of the probe would not extend to Maseko's conduct or the cloned number plates.
"Our processes will be limited to the alleged failure on the part of the City of Joburg and the Johannesburg Metro Police Department (JMPD) to deal with the matter when the complainant raised the issue with them," says communications manager Oupa Segalwe.
"Our investigation focuses on alleged maladministration on the part of the organs of state involved."
On 25 July, allegations emerged that Maseko had been spotted driving around with businessman Mabena Motshoane's number plates on his black Range Rover. It is also alleged Maseko ran up about R30 000 in traffic fines using the cloned number plates.
At the time, JMPD spokesperson superintendent Wayne Minnaar confirmed a high-level investigation was being conducted by the JMPD's number plate investigation unit. "The docket will soon be handed over to the SA Police Services and director of prosecutions for a decision on this matter."
Since then, Minnaar confirmed the docket had been transferred to the Rosebank South African Police Service for criminal investigation, but the case has seemingly gone quiet. Numerous attempts to get an update on the investigation have been unsuccessful.
High-level connections
The public protector's probe comes amid allegations made by various observers that Maseko may have leaned on his high-level political connections to dodge responsibility for the alleged offences.
At the time of the incident, following complaints made by Motshoane to the JMPD, Maseko allegedly refused officers access to his property to inspect the vehicle. By his own admission, Maseko reportedly contacted city manager Trevor Fowler, saying he was "scared and nervous". However, he insists Fowler merely pointed him to "to someone in the JMPD who could assist me".
Shortly after the allegations surfaced, Telkom stated they were a personal matter involving Maseko, and are "in no way related to Telkom". As such, the company said the CEO would deal with the matter in his personal capacity.This morning, Telkom spokesperson Pynee Chetty said Telkom stands by its original statement.
While Telkom is not officially commenting on the issue, chairman Jabu Mabuza recently revealed at the company's annual general meeting that Maseko had not been charged, and willingly took his vehicle to Martindale testing station, in Newlands, Johannesburg, to be inspected.
Mabuza said Telkom is happy Maseko is conducting himself within the ambit of the law, and also joked the CEO does not understand how to get away with fake plates. "I have to teach him, he's doing a bad job," said Mabuza, a former taxi driver and owner.
Justice Project SA chairman Howard Dembovsky says he welcomes the public protector's probe, adding it is "nothing unusual" to learn that metro police and city officials are being investigated for maladministration.
"The JMPD is not fulfilling its mandate, and is achieving nothing other than sitting behind bushes and taking pictures of speeding motorists. It is high time they are held accountable for their actions, or inactions."
Dembovsky says there is definitely a prima facie case to investigate against Maesko.