Finally, clarity on e-toll future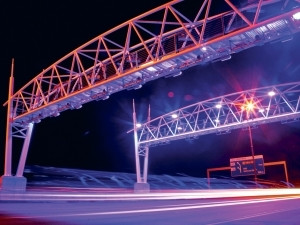 Gauteng premier David Makhura will release the e-tolls advisory panel report today, according to a statement issued by his office.
This comes only days after e-toll critics urged Makhura to make the report public, in light of a number of leaks to the media pertaining to the panel's findings and recommendation. The report was initially expected to be released next month.
Makhura appointed the advisory panel in July last year to assess the socio-economic impact of e-tolling on the Gauteng province. During public hearings that followed, the panel received input from different stakeholders and organisations, including business, civil society, as well as national government and the South African National Roads Agency.
The panel's chairperson, professor Muxe Nkondo, handed its final report - as well as all submissions made during the review process - to Makhura at the end of November. Makhura said local and national government would be consulted once the report has been studied, while its contents would be made public "once we have concluded our processes".
The executive council will present the final report at a media briefing in Johannesburg at noon.
Not over
However, the Democratic Alliance has warned the e-toll fight is far from over, saying that if various "leaked media reports over the panel's findings during the past month are accurate, there will be no victory fires burning across Gauteng".
"Instead of being relieved of the financial burden of e-tolls, motorists will still be forced to pay for the Gauteng Freeway Improvement Project (GFIP) through other means, such as exorbitant increases on motor vehicle licence fees and other 'stealth taxes'," says DA Gauteng provincial leader John Moodey in a statement.
"While the DA will make no pronouncements until we have studied the report, it is seemingly inevitable that the people shall pay the R30 billion debt of the GFIP, despite the devastating effects on the provincial economy and job creation and the 30 September promise of premier Makhura 'to stick with the people of Gauteng'."
Moodey says the people of Gauteng have spoken and have openly declared their refusal to pay e-tolls, "and no 'stealth' methods of payment will convince them otherwise".