Digital identities will become valuable currency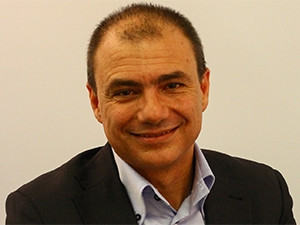 In a change potentially as profound as that brought about by the discovery of fire or electricity, the world is on the brink of an age where the digital identity of every person and everything resides in identity banks and becomes valuable currency, says CA.
Mauro Solimene, VP, Security and API Management Solutions at CA Technologies EMEA, says digital transformation is significantly more than hype - the world is in fact at the beginning of a leap in evolution as significant as the discovery of fire or electricity. "Software is enabling the possibility for all of us to achieve a tailor-made way of life."
Solimene says vast amounts of digital data exist about every individual and even many things. This, he says is enabling consumer goods manufacturers and retailers to start customising products and tailoring services to suit the individual.
"If consumers can buy custom designed, personalised shoes from major manufacturers, they are asking why can't other products, like insurance policies, healthcare services or education, be tailor-made and unique too? Now that we've grown an appetite for unique, tailor-made services, companies are facing the challenge of meeting the need to move beyond broad profiling of customer bases."
Doing so is possible, Solimene says. Software exposes consumer uniqueness, and it is up to business to act on this. Digital identity is a collection of attributes that exposes a 'mosaic picture' of the individual, their preferences, financial position, behaviour and movements. "It has become possible to build such a large number of attributes that when you blend them together in an orderly fashion, you can picture the customer's face, their behaviour, you can tell how much risk and potential they represent to the business."
Solimene believes this paves the way for digital identity banks. "Why not? It's like money. If you put your money in the bank, it's under trusted control and you control who has access to it. It has value. I should be able to use my digital identity like I use money." He notes that search engines and social media players already regard digital identity as something of value. In future, formalised digital identity repositories, or banks, will emerge, offering trusted curatorship of digital identity.
"In this new environment, trust will be the most important thing," he says.
You can't stop progress, and the use of digital identity to improve business is happening already. "But we have to put discipline into this system. We're already losing control of our digital identities. We don't always know who has access to it and what they will do with it. So the question arises - how do we take the convenience of this, but eliminate the risk? Some governments are recognising the power of digital identity and the need to control the use of digital identity."
Software is enabling the possibility for all of us to achieve a tailor-made way of life.

Mauro Solimene
He notes that in Italy, three private business subjects have been authorised by the government to pilot what is in effect the start of digital identity banks, based on CA technology. "Members of the public can go and deposit their data. As time passes, more systems will feed into that account which holds my digital identity. So eventually, there will be a wealth of information about me there, which I can exchange for convenience and better service. For example, I can take my relevant data and send it to my airline, saying: I like these seats and this food, I have a family, and whenever you have relevant special offers, let me know."
Solimene envisages the emergence of master cyber malls run by trusted service providers such as telcos and utilities, where the digital identities of customers will meet tailored offers from the service providers and their smaller partner merchants, benefiting both consumers and business. The trusted digital relationship and digital identities are the foundation of a new world of business, and a new way for society as a whole, he says.