SA commits to grassroots tech development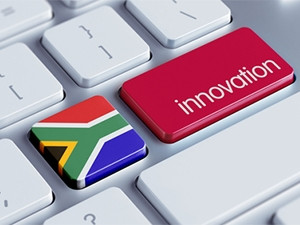 South Africa and India have joined forces to develop sustainable innovations that will address the technology needs and ideas of people in rural areas.
The Department of Science and Technology (DST) revealed the countries have signed a memorandum of understanding (MOU) to formalise their partnership on grassroots innovations.
The MOU, which is implemented by the DST along with its stakeholders, was signed during last week's official state visit by Indian prime minister Narendra Modi to SA. Modi's visit formed part of the 20th anniversary of bilateral cooperation in science and technology between the countries.
According to the department, SA and India share an interest in developing grassroots innovations that can provide the affordable and accessible technological solutions needed by both countries.
The DST says in a statement: "The MOU will cover technology demonstration, training, capacity-building, sharing of open source technologies and joint product development, with a focus on grassroots innovation in selected areas such as agricultural technology and indigenous knowledge systems.
"The department and its partners prioritise innovations in the science and technology sector biased towards youth, women, spatially and economically marginalised areas. These innovations may be in the form of biotechnology, advanced manufacturing, ICT, etc."
According to analysis released by the Information Technology and Innovation Foundation (ITIF), a global technology policy think tank, SA was ranked number 30 out of 56 countries in terms of how its domestic policies support worldwide innovation. The ITIF report ranked SA above its BRICS counterparts Brazil (41), Russia (42), India (54) and China (44).
Last September, a World Economic Forum report also noted SA's global competitiveness is on the rise thanks to improvements in ICT and innovation.
While SA is slowly improving its global technology success, the technological needs and ideas of people in rural areas are neglected, according to Dr Vipin Kumar, director of India's National Innovation Foundation. "There is a need to incubate and convert the ideas into products."
The DST says there are notable advances made in sustainable grassroots innovations, which is why it is motivated to support all kinds of innovation and ensure inclusion of previously marginalised innovators.
"Such innovators operate outside the confines and without adequate support from formal science, technology and innovation institutions. This inclusion is critical as it can positively contribute to improving local economies, lift people out of poverty through using their capabilities and local resources to create new or modify existing goods and services."
"India has made significant advances in inclusion of grassroots innovators and has tangible examples of how structured systemic support to grassroots innovators can unlock and expand economic development and create new goods and services. This support to grassroots innovators has also made significant contributions to local economic development and lifting people out of poverty and creating employment opportunities," the DST adds.
In addition to grassroots innovations, SA and India will also collaborate on a range of scientific domains, such as the fight against infectious diseases and the Square Kilometre Array radio telescope project.