Cape scholar wins Computer Applications Olympiad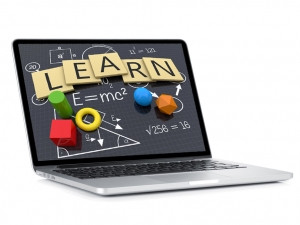 Cape Town scholar, Tauhir Ahmed of Islamia College, has won this year's Computer Applications Olympiad.
After an intense six-hour challenge, Ahmed emerged top among the 10 finalists from five provinces.
Besides winning the gold medal, he will compete in the Microsoft Office Specialist world championships in Florida, US, in August.
The Applications Olympiad challenges participants to use common computer applications such as word processors, spreadsheets and databases to solve a set of problems. Of the 10 983 who entered the Olympiad, 10 reached the final round held at Bergvliet High in Cape Town during the winter school holiday.
These learners represented five provinces - three were from the Eastern Cape, one from the Free State, three from Gauteng, one from KwaZulu-Natal, and two from the Western Cape.
The final round included two one-hour tests and a four-hour project on the theme of the Summer Olympic Games. The project required them to "Prepare an A3 Infoposter which the Olympic Committee can use in schools to promote the Olympics".
During the project, they also had to teach themselves a new skill that is not in the school curriculum. For this, they were given an eight-page document headed: "How to create a pivot table and manipulate it." One learner wrote after the project: "I didn't even know computers can do things like that."
At the awards dinner, a challenge was presented by guest speaker, Barbara Mallinson. She founded Obami, a digital learning solutions company that helps schools mainly in Africa to manage digital learning - free to hundreds of less advantaged schools.
"Entrepreneurs both see and chase opportunity. Entrepreneurs have grit, take risks and persist through the hard times. Entrepreneurs drive innovation," said Mallinson.
She challenged the finalists who had seized the opportunity to take part in the Applications Olympiad, to not only seek rewards for themselves, but also create opportunities for others.