Cell C listing timing an issue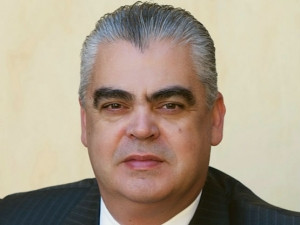 Analysts believe the prospect of Cell C listing on the Johannesburg Stock Exchange (JSE) would be a good way for the company to raise "much-needed capital". However, they say the timing for a listing could be off if there is truth to the rumours that suitors are circling to buy the mobile operator.
Ovum senior analyst Richard Hurst says listing would be "a good option among the few that are on the table for Cell C right now".
This after Cell C CEO Jose dos Santos recently told journalists at a press briefing in Johannesburg that the idea of listing was "on his radar" and he would like to see the company list in future in order to "unlock value".
"A listing for Cell C would serve to a reaffirm the company's commitment to the growth of telecommunications services in South Africa and perhaps the rest of the region. In addition, the listing would serve to give the company access to the local capital markets, which could stimulate additional investment from both local and foreign investors," says Hurst.
"Listing can be a way for them to raise the much-needed capital without having to rely on the parent company, which to date has pumped a lot of money into the local entity," according to telecommunications, media and technology expert Spiwe Chireka.
She is referring to Dubai-based Oger Telecom, which owns 75% of Cell C. Oger Telecom Limited is the telecommunications arm of Saudi Oger, Cell C's initial controlling shareholder.
Byron Lotter, portfolio manager at Vestact, says Oger has so far been a solid backer but may now be facing financial pressure due to lower oil prices. He believes listing would be the most efficient option for Cell C and would give it access to capital in the future.
"They can raise much-needed capital to service debt and improve infrastructure. You constantly hear about their poor signals. Improving infrastructure is key for them," says Lotter, who adds he is sure "their huge facelift plus pricing wars have been expensive".
BMI-TechKnowledge MD Denis Smit says there are pros and cons to listing, but a positive would be that it would help strengthen the company's balance sheet by raising capital for growth and balancing out debt equity ratios.
In August, Cell C said its bond-holders had agreed to a restructuring of the company's around R2.3 billion in debt. The operator also raised an additional R3.3 billion on the European bond market in June.
But Smit says Cell C's intrinsic problem is not actually only a capital problem but rather its position in a "weak regulatory and strong competitive environment".
Telkom at the door
Rumours of a possible buyout of Cell C by peer Telkom have been circulating for months. Fuel was added to the fire on Monday when Telkom issued a cautionary announcement to shareholders about "discussions" that could have a material effect on its share price.
Any deal between the two hinges on whether Cell C's primary shareholder, Oger Telecom, would want to sell its controlling stake in Cell C. Last month, Oger said publically that six groups had come courting but no decision had yet been taken.
Smit says a deal between Telkom and Cell C would make complete sense and provide an "elegant solution to a number of problems in the industry at the moment". He believes it will come down to what Telkom is willing to pay for a stake in Cell C.
"My hope is that sanity will prevail; it will just be a case of cool heads and sensible pragmatism to agree on a price," says Smit.
However, Lotter thinks price could be a problem.
"I think Cell C will be too big for Telkom to buy outright. There would have to be some kind of merger and equity swap," according to Lotter.
Smit says should a buyout not be on the cards, heading to the JSE could be a way for Cell C to recapitalise the business and allow it to participate in expensive spectrum auctions in future.
Listing downside
"With listing, you have to subject yourself to quarterly scrutiny and I'm not sure this is the right time for Cell C to do this," according to Smit.
Because it is not listed, Cell C is not obliged to publish its full financial results, so the real ins-and-outs of its balance statement, including its debt, are not public knowledge.
Hurst says this can be seen as an advantage, as Cell C has not had to disclose its financial position as is required from listed peers Vodacom, MTN and Telkom. However, he does not believe the transition would be "too onerous or painful for Cell C" should it list.
"The downside for Cell C is that a listing at this time could be slightly ill-timed. We are facing some headwinds in the macro-economic environment and the listing could be seen as a last port of call for capital for the operator. Ideally, the operator will need to be able to demonstrate that it is operationally efficient and that it has scope for future revenue growth to attract investors," adds Hurst.
Chireka points out that without the level of transparency that comes with being listed, Cell C has been able to keep the other operators on their toes because no one really knows how well Cell C's strategies have worked because it is not forced to tell the public.
"The company can make claim after claim (true or not) and actually forced the rest of the market to follow suit. For example, there was a time when Cell C boasted one million new subscribers per month after the 99c bundle was launched. All the industry could do was raise an eyebrow and hope they were bluffing, but MTN soon learnt they weren't when they lost some market share, presumably to Cell C, in the 2013/14 year."
Taking on listed foes
Hurst believes that for both MTN and Vodacom being listed was a positive move.
"They have been able to grow value for their shareholders either via the issue of dividend, or the ability to growth capital in the form of share price gains.
"I think it's a key goal of private equity entities such as Cell C to improve the operation of the company and take it public via listing of this nature," says Hurst.
Smit, however, says comparing Cell C to Vodacom and MTN is "like comparing apples and gorillas" because both MTN and Vodacom have a strong global reach that Cell C does not.
"When you are playing a global game then being listed is fundamental to businesses. These operators have a very different scale of operations. Vodacom and MTN are global players, playing in the big leagues," says Smit.
Lotter agrees that Cell C is still considered a small player and needs more global exposure to really compete on the same level.
"I like the sector but they will have to improve their service levels if they want to steal market share. Both Vodacom and MTN have large exposure in other regions. Cell C may have to consider this at some stage," adds Lotter.