KZN primary school gets top marks for technology adoption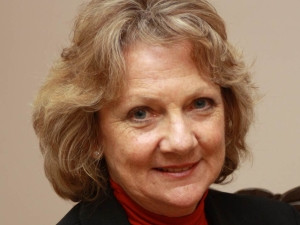 In a determined bid to realise its dream of a fully computerised, collaborative learning environment, the governing body of the Hillcrest Primary School, in KwaZulu-Natal, has commissioned the first phase of an ambitious R1.3 million computerisation project designed to equip each learner with a laptop computer linked to a modern, secure, fully interactive 'campus' network.
"The network is already used by a number of our 1 200 students," says school principal Sally Chapman, "and it's key to our goal to be among the forerunners in terms of technology adoption in South Africa and our 'device per learner' mission."
Designed by First Technology, a South African value added IT company, the network is based on an Enterasys Networks cable/wireless infrastructure, central to which is a modern, high-speed fibre-optic cable-based backbone capable of being upgraded over time to meet escalating requirements.
Hillcrest Primary was established in 1953, and has grown steadily over the years, with the student body doubling in the last 10. The school boasts a remedial unit, an introductory class for pre-junior school children, accelerated classes for the gifted, while catering for regular grades one to seven learners.
The computerisation project has, to a large extent, been parent-funded, with certain costs being covered by the state, explains Chapman. "We've been fortunate to have achieved what we have from a technology perspective, and it has been our governing body's top priority in line with our objective to optimise our facilities and keep them relevant. The network has given us the platform to continue to do this, as we see fit, in the years ahead."
The network replaced a legacy infrastructure, which comprised a number of 'islands of IT', says John Dovey, chairman of the school's governing board. "We had a number of computing resources, but they lacked any form of cohesion."
Dovey says the concept of one laptop per learner was appealing because it facilitates collaborative learning and peer-assisted learning. "With this in mind, we decided to make the network installation a priority. We settled on a fibre-optic backbone as it was upgradable, with a life expectancy of at least 20 years. We also opted for comprehensive network management, so a server and the establishment of a dedicated server room became mandatory."
"Today, with the introduction of the Enterasys network, every one of our 52 classrooms has a wireless access point (AP), allowing students to link to the school's network and access the Internet - including Google Earth and other important sites vital to their curricula - while sharing printers and other hardware, including the classrooms' interactive data screens."
Currently, all grade seven classrooms are equipped with these screens, with grade six and other classrooms soon to follow suit as the phased roll-out continues. Significantly, the laptops are owned by the students.
A further 16 wireless APs are strategically placed on the school's premises, giving around 80% wireless (WiFi) coverage on playing fields and common areas. This enables laptop computers and tablet computers to be used for scoring of sports events, with the results being posted and updated live on the school's Web site.
Looking to the future, Dovey says there will be less reliance on hardcopy textbooks. "The cost of printing and distributing textbooks is prohibitive and the principle outdated," he stresses. "As the industry and technology moves on, we see tablet computers replacing our students' laptops and textbooks will be available online, as e-books, with content constantly refreshed and updated.
Commenting on the network implementation process, deputy principal Raj Kemraj says it was completed without complication in just three months. "We sourced quotes from a number of companies, but settled on First Technology because of the support assurances we were given - with technical staff on-site - and the comprehensive training they were able to offer," he says.
"Another motivating factor was the lifetime guarantee on the network and its components - LANCare for Life - provided by Enterasys Networks, which went a long way towards boosting our confidence in the undertaking. The result is a strong, ongoing relationship with First Technology with mutually agreed services level agreements in place."
According to Vaughan Gerson, technical director of First Technology, there are a number of advantages associated with the new network, not least of which is the single Internet break-out point - instead of five, as before. "This allows for better policy implementation, including the restricting of access to unapproved Web sites. It also contributes to better overall management and administration of the network," he explains.
"Because only one vendor - Enterasys - supplied both the structured wiring and wireless technology, we are able to have a view of the network through 'one pane of glass' eliminating the complexity that could have arisen with multiple suppliers."
Gerson credits the holistic approach taken by his company in partnership with Enterasys Networks from the network design standpoint as vital to winning the business against strong opposition.
"We left no 't' uncrossed or 'i' undotted," adds Gerson. "We covered every single base to deliver more than the school's initial requirements in terms of the technology involved. However, at the same time, the price had to be right, as the budget was tight. Yet we were able to come in below the target."
Looking to the future, Hillcrest Primary will soon employ Microsoft Lync, the unified communications platform, over the network, allowing telephone calls as well as audio, video and Web conferencing to be routed over the infrastructure.
"In future it should be possible for teachers within or outside the school to make use of 'virtual classrooms' to have one-one-one interaction with individual pupils - or a select group. It's something we're actively exploring at the moment," adds Dovey.