Regional Launchpad
Expanding operations into Ghana? Brainstorm sets the scene on what to expect.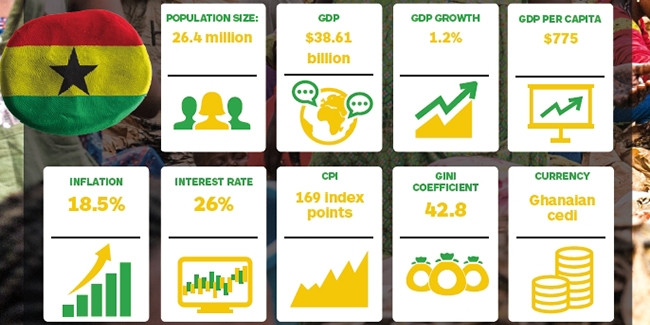 Ghana made waves in March when President John Mahama announced the country would begin offering visa-on-arrival to citizens of all 54 African Union (AU) member states, significantly easing the process of travelling to the West African country.
Only 25 percent of African countries offer visa-on-arrival to other African nationals, according to the African Development Bank (AfDB), with Mahama saying the measure was designed to stimulate tourism, as well as trade and investment.
Since receiving a $1 billion bailout from the International Monetary Fund (IMF) last year after a 2014 that saw the cedi perform worse than any other African currency, the government has been moving to stabilise and diversify Ghana's economy.
Ghana remains one of Africa's fastest growing economies, and one of the easiest in which to do business on the continent. Moreover, its young population is proving to be keen adopters of technology, with growing internet and mobile penetration providing significant opportunities for companies offering over the top (OTT) services such as video-on-demand and other apps.
Young population
South Africa and Ghana have a long history of collaboration, with Ghana representing South Africa's biggest export market in West Africa after Nigeria. Bilateral trade volumes have recorded a steady upward trend since 2010. There have been calls for this economic co-operation to go further, with South African companies urged to expand into Ghana and use it as a launchpad for operations elsewhere in the Economic Community Of West African States (ECOWAS).
As one of the most politically stable countries in Africa, strategically located, with a friendly business environment, Ghana is very much open for business. And the local tech scene is developing, with multinationals such as Google, IBM and Microsoft active in the sector and telecoms becoming more interested in working with OTT players.
A young, increasingly urban population is key to this. According to the World Bank, 53 percent of Ghana's 25 million people live in urban areas, compared to the continent-wide average of 37 percent. In addition, Ghana has a relatively young population, with those under the age of 14 comprising about 40 percent of the country.
"This bodes well for the expansion and rapid user adoption that technology companies need, as younger generations tend to be early adopters of new technologies," says Katie Sarro, director of business development at the Meltwater Entrepreneurial School of Technology (MEST) in Accra, a spin-off of San Francisco software firm Meltwater, which trains and invests in Ghanaian startups.
Danson Njue, research analyst at Ovum, agrees that this young and tech-savvy population is key to Ghana's prospects and the growth of its ICT sector.
"Ghana has just over 33 million mobile subscribers. The market has continued to record double-digit annual growth rates, an indication that it is far from getting saturated," he says.
Political will
Compared to other African nations, Ghana's government has been relatively quiet on its support for the local ICT sector, focusing its attention rather on shoring up the cedi and encouraging diversification of the economy. There is an ICT policy in place - the Ghana ICT for Accelerated Development (ICT4AD) Policy - but it is basic and has not been prioritised.
Yet, it has made efforts to encourage foreign investments, although rules such as minimum capital requirements still represent a hindrance in this regard. The government has made efforts to improve mobile broadband services, a move beneficial to local firms and international companies operating in Ghana, both in terms of easing the process of doing business and increasing the scope for the development of OTT services in the country.
"The Ghanaian government is very keen to accelerate the deployment of high-speed mobile broadband services, such as 4G LTE, by providing spectrum in the 800MHZ," Njue says.
"The recently concluded auction of 800MHZ spectrum, where MTN won one block of the 2X10MHZ band, shows great commitment by the government. The ongoing digital migration exercise is expected to provide more spectrum that will be auctioned to service providers."
Concerns remain, however, about how helpful the government intends to be towards the development of the ICT sector and attracting foreign firms to set up shop in Ghana.
"The proposed new tax on the use of communication services may not be welcome as it is bound to make services unaffordable to users at a time when operators are trying to promote the adoption of mobile data services," Njue says.
For Alison Roadburg, programmes manager at iSpace, a local tech entrepreneurship support organisation, the government is by nature reactive and does not really understand the local tech scene.
"There are indeed some support systems, policies and programmes to promote entrepreneurship, but for tech startups, there is little to no support - there are even detrimental policies and expensive overhead procedures making the hurdles for startups that much bigger."
The state of ICT
Government has been less than vocally supportive of the sector, but with infrastructure being rolled out and Ghanaians among the most likely to own a mobile phone in Africa, there are opportunities within the local ICT space. Ovum's Njue says there is huge demand for broadband services in Ghana.
"Both the regulator and the operators continue to focus on increasing broadband penetration," he adds, with the country having three commercial LTE network operators: Blu Telecommunications, Surfline Communications and Busy Internet.
"To promote the growth of broadband in the country, the regulator has barred new entrants that get licensed from offering voice services."
This improved broadband connectivity is driving the adoption of digital services such as video on demand, music streaming, social networking, and enterprise services, offering opportunities to both local and international companies looking to offer services on top of the increased broadband penetration. The mobile financial services segment has also recorded strong growth.
"The ecosystem is definitely experiencing growth," says iSpace's Alison Roadburg.
"I would also say that there is growth in the capacities and capabilities of businesses. We are seeing stronger team dynamics and capacities and more diverse skill sets."
This has not gone unnoticed, with Bridge Capital saying in a recent report on the Ghanaian ICT sector that it represented a very good opportunity. Although stressing the inhibitions posed by power failures, the company said the growth of the sector proved an attractive option for international companies looking to set up shop in Ghana.
Doing business
The government may not have gone out of its way to provide direct assistance to ICT businesses in Ghana (corporate, legal and tax structures are not ideally set up to support ICT businesses, says MEST's Katie Sarro), but doing business in Ghana is easier than in the vast majority of African countries, with the country ranked tenth on the continent by the World Bank's Ease of Doing Business table.
Ghana ranks highly globally for getting credit (42) and protecting minority investors (66), while it comes in 77th for registering property. It stands 102nd globally on ease of starting a business, relatively high for a Sub-Saharan African nation, with starting a business in Ghana requiring eight procedures, taking 14 days, and costing 19.4 percent of income per capita. It requires paid-in minimum capital of 2.4 percent of income per capita.
On the skills front, the level of local talent has improved over the past few years, as support organisations such as MEST, iSpace and Ashesi play a part in upskilling young developers and ICT workers. Sarro says there has been a focus on capacity building in software development and engineering, but more experienced talent is still needed.
"This is where we see the diaspora playing a large role in the future of Ghana. Thankfully, there is a growing trend of returnee diaspora that come back to both contribute and invest in the ecosystem."
iSpace's Alison Roadburg agrees that there is still room for improvement when it comes to local technological skills.
"People have to self-fund to train themselves, especially in the tech domain, which is often inaccessible or expensive," she says. "As a result, many people strive to teach themselves basic functions, which in many circumstances can only go so far."
When it comes to infrastructure, although significant spending is required, Ghana is making progress. The government is opening the country up to public-private partnerships in an attempt to bolster infrastructure. Rural water, electricity and GSM signals are impressive, while the road network is in fair condition. Challenges remain, however, in the power sector, where outmoded transmission and distribution assets, a rapid growth in demand, and periodic hydrological shocks leave the country reliant on oil-based generation, which is costly.
"This is something we face far too often in Accra, with electricity failing for hours at a time, which significantly infringes on productivity," Roadburg says.
In terms of communications, significant progress has been made. Infrastructure is growing, while studies by the Net Index rank Ghana as the country with the fastest internet speed in all of Africa.
In May 2015, the government announced the completion of the Eastern Corridor rural fibre-optic backbone project implemented by Alcatel-Lucent in partnership with Ghana's National Information Technology Agency (NITA). The corridor spans 775km and links Ghana's north, south, and international submarine gateways and serves major towns such as Kpando, Jasikan, Nkwanta, Bimbila, Yendi, Tamale, Gushiegu and Bawku, as well as 23 smaller communities.
"However, the quality of network services has remained a key challenge in the Ghanaian telecoms market," Ovum's Danson Njue says. "The regulator has slapped hefty fines on operators for non-compliance, which has seen an improvement in the quality of voice services."
Progress is definitely being made. "The focus now is on data services and Ghana is perhaps the first country on the continent to have commissioned a QoS data drive test to check on the quality of mobile data services by operators," says Njue.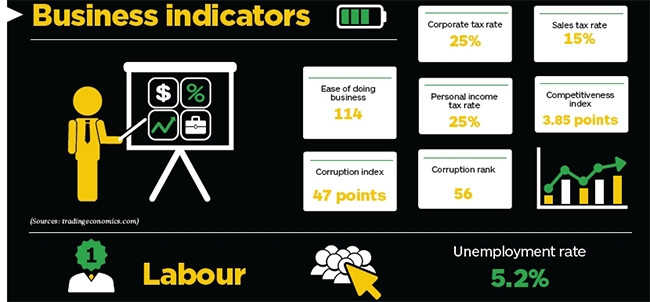 This article was first published in the May 2016 edition of ITWeb Brainstorm magazine. To read more, go to the Brainstorm website.