E-learning conference to tackle educational challenges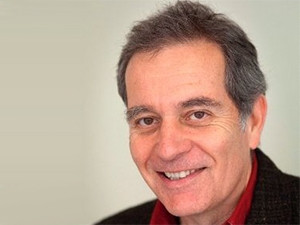 Despite significant investment in technology, the biggest challenge facing educational institutions is that some tutors stubbornly cling to their pens and whiteboards.
This is according to professor Johannes Cronje, dean of informatics and design at the Cape Peninsula University of Technology. Cronje is the organiser and will be one of the speakers at the 10th annual eLearning Update, a conference focusing on using a blend of the latest educational tools and techniques that can be implemented at all levels of education.
Among the issues to be discussed at this year's conference will be open educational resources, gamification, and how technology helps to overcome the problem of space, distance or time.
With a line-up of about 20 speakers, the conference hopes to reach at least 100 attendees, made up of education providers and facilitators, directors, academics, technologists as well as interested students.
The three-day event hopes to underpin new technological modes which can be adopted in teaching and learning. "The focus is not only on the technology and the specific applications where the learning takes place. We want to know how and when technology adds value to the learning process, regardless of whether an application is pre-school or post-graduate (or anywhere in between)," explains Cronje.
Prof Linda van Ryneveld, who teaches postgraduate students at the University of Pretoria, says she hopes to reveal how students should adopt an OER approach. "I will share the work that I do as a lecturer in the faculty of education. We are using a constructionist approach to move the discussion from OER to open educational practices."
For the first time this year, the event will include a third day separate event, the Gamification@Work "Un-conference". Led by gamification guru Darryn Van Den Berg from the Gamification Crafters Guild, the conference will include presentations and case studies about gamification in the learning environment.
Other speakers are Professor Rob Branch from the University of Georgia (US), Moira de Roche of the Institute of IT Professionals in SA, and Megan Campbell-Edwards from Cornwall Hill Pre-School.
The conference will take place from 5 to 7 September at Emperors Palace, Johannesburg.