'Digital for digital's sake' is worthless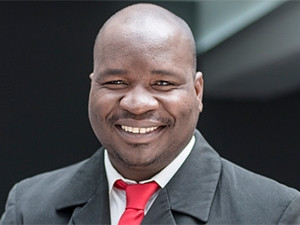 Experts in a panel discussion asking, "will technology save our schools?" agreed that implementing ICT in classrooms without clearly defining its educational imperatives is unlikely to yield results that are worth the investment. The panel discussion opened the E-Tech (educational technology) track at SABC Education's EduWeek in Midrand on Wednesday.
"I really believe that the value proposition of digital for digital's sake is close to nil" when one compares concrete educational outcomes with the often significant financial investment in digital education systems, said Brian Wafawarowa, executive director for learning services at Pearson SA, adding that at present, outcomes are not always prioritised.
Wafawarowa noted that the SA government's most pressing concerns for the education system centre around the number of learners not in education, lack of access to tertiary education or training, and high youth unemployment rates.
He added that many teachers are implementing the technology appropriate to the resources available to them.
"I think technology can save our schools if we use it to address the bottlnecks" that prevent governments from achieving state educational objectives, said Elias Chipimo, commercial director at Mwabu, a Zambia-based e-learning company.
Chipimo added that desired educational outcomes must be specifically defined before one can evaluate whether technology is helping to achieve them.
Riaan van der Bergh, deputy provincial manager at Fedsas SA, drew on a famous Bill Gates quote in stating that technology applied to an efficient education system will magnify its efficiency, while technology applied to an inefficient education system will magnify its inefficiency.
"Will technology save our schools?... I hope not," Chipimo quipped, later elaborating that he hoped technology would not be used to "save" or preserve schools' current failings and inefficiencies.
To feasibly and effectively implement technology in schools, Dr Sabine Hunter, Germany-based worldwide educational specialist at Intel Education, urged that one needs to ask "what is our definition of technology? And what is our definition... of a school? Where does learning take place?" Hunter noted by means of example that certain mentors or family members can play a key role in some learners' education, and technology could be used outside of the classroom to connect them to these helpers.
Jaye Richards Hill, teacher engagement manager for Microsoft SA, suggested that teachers could get ideas for what could be feasible and helpful in their classrooms by asking learners how they think technology could add to their lessons, noting that in this way teachers could draw on their learners' digital native status and gauge what would truly interest them.
Challenges in profitably implementing digital education notwithstanding, an advantage to e-learning is that learners imbibe ICT skills "as a matter of fact," and these skills are increasingly important in 21st Century job markets, Wafawarowa noted.