Vodacom hunts for Jarana's successor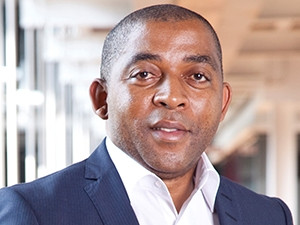 SA's number one mobile operator Vodacom is looking for Vuyani Jarana's successor.
In a statement issued this morning, Vodacom says Jarana, chief officer of Vodacom Business, has officially tendered his resignation and will serve a notice period before leaving the organisation to join South African Airways after 22 years of service.
Commenting on the announcement, Vodacom Group Chief Executive Officer Shameel Joosub says: "The executive committee of Vodacom Group and I would like to thank Vuyani for the contribution that he has made to the Group as a member of our exco.
"Vuyani's appointment at SAA is testament to his diligence, foresight and visionary approach to sustainable development and his commitment to transforming Vodacom Business into the leading Pan African unit that it is today. Vuyani has been instrumental in building a strong team and we wish him well in his future endeavours."
Jarana joined Vodacom as Network Controller in 1995 and served in a number of executive positions culminating in his appointment as chief officer of Vodacom Business in September 2012.
Commenting on his appointment, Jarana said: "I have thoroughly enjoyed my time at Vodacom and am proud of the success that the Vodacom Business team has delivered, particularly over the past two years. To serve as chief executive officer of SAA is a great honour and I am under no illusion that this will be the most challenging phase of my personal journey thus far. Nonetheless, the mandate to drive the turnaround of SA's national carrier is an opportunity I simply couldn't decline."
Vodacom and Jarana are committed to ensuring a smooth transition and will finalise Jarana's departure date in due course.
Vodacom has commenced the process to identify Jarana's successor and will make an announcement once this runs its course.