Blue Label deal makes Cell C more competitive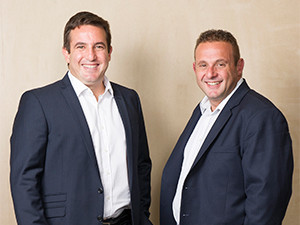 Cell C's commercial viability and competitiveness have been improved by this week's recapitalisation and investment boost, say analysts, with the alleviation of Cell C's major debt levels seen as a key positive outcome.
"Cell C's debt burden has by and large limited its ability to effectively compete in the mobile market in SA. It has played a distant third to Vodacom and MTN for a long time because it couldn't match the investment the top two providers made in their networks," says George Kalebaila, director for telecoms and IOT for Africa at IDC.
On Monday, the long-awaited recapitalisation of the telecoms operator was finalised, bringing Cell C's debt down to below R6 billion, after previously sitting at over R20 billion. Part of the restructuring included new investors coming on board with Blue Label Telecoms, through its subsidiary The Prepaid Company, buying a 45% stake in Cell C for R5.5 billion. Net1 UEPS Technologies also bought a 15% stake for R2 billion.
"Whereas Cell C as a going concern was viable, the capital structure was unsustainable, which eventually affected Cell C's long-term viability. Now that the debt situation has been reduced significantly and there is new investment in the company, we may see a resurgent Cell C that could, together with improving Telkom Mobile, improve the competitive landscape in the mobile industry. This could only benefit the consumer," Kalebaila adds.
Africa Analysis MD Dobek Pater says R6 billion is still a high amount, particularly given Cell C's financial performance to date, but it is a significant reduction which is a positive.
"A large debt limits the operator's ability to invest in its infrastructure and systems, and product development. This hinders the operator's ability to compete. With a lower debt ? and stronger financial backing through its new shareholders ? Cell C should be able to expand its capex," says Pater.
"Cell C has become a 'darling' for consumers due to its aggressive and disruptive pricing and special offers; perhaps it can now up its network investment as well, and in so doing reduce this competitive gap," adds BMI-TechKnowledge director Brian Neilson.
According to Kalebaila, the prevailing situation of diminishing margins in the telecoms sector requires service providers to pay greater attention to their capital structure "to ensure it doesn't become an albatross that limits the growth of the company".
He says the past has shown many examples of the impact of excessive debt on the operations of operators across the continent.
"The IDC believes the next wave of consolidation will largely be fuelled by operators defaulting on their debt obligations, making them more vulnerable to takeovers or acquisitions. Now that Cell C has managed to reduce the debt to manageable levels, it is imperative it manages its capital structure prudently to ensure it doesn't ever again become unsustainable," Kalebaila says.
SA shareholding
The deal increases the South African shareholding in the company from 25% to over 86%. The participation of historically disadvantaged persons in Cell C also increases from around 25% to more than 30% at ownership level.
Blue Label now holds a 45% stake in Cell C, 3C Telecommunications 30% (in turn held as 29.4% by the Employee Believe Trust, 45.6% by Oger Telecom and 25% by broad-based black empowerment grouping CellSAf), Net1 owns 15% and 10% is held on behalf of Cell C management and staff.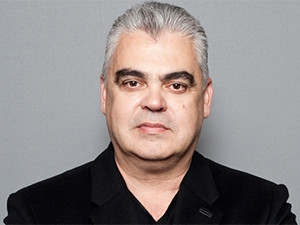 Previously, Cell C was 100% owned by 3C Telecommunications, which in turn was 60% owned by Oger Telecom South Africa, a division of Saudi Oger; 25%-owned by CellSAf; and 15% by Lanun Securities SA, which is a subsidiary of Saudi Oger.
"From a socio-economic perspective, having a greater stake in the company owned by South Africans is good. One of the positive aspects is that presumably more Cell C revenue will remain in the SA economy, whereas the downside of having foreign owners is that part of the revenue may be repatriated from the country," explains Pater.
"Oger Telecom is not doing well financially (through Saudi Oger), so it is better to have a potentially financially stronger shareholder [in Blue Label]."
In terms of CellSAf's reduced shareholding, Pater says from a BEE perspective, it is a negative, although the 10% Cell C management and staff shareholding may counterbalance this in terms of Cell C's BEE scorecard.
"Ultimately, one needs to look at the usefulness of a shareholder such as CellSAf - what tangible value do they bring to the company, apart from just owning shares? This is particularly true for companies of a Cell C profile, which struggle financially," Pater adds.
Kalebaila says management having some "skin in the game" also means they will take a longer-term view and hopefully make decisions that will make Cell C not only competitive but ensure long-term sustainability.
Synergies
Overall, the recapitalisation is viewed by analysts as a positive step for Cell C, Blue Label and the industry at large. Neilson believes the deal will make Cell C a stronger player, help the telco achieve stability and give it more strategic options going forward.
"We can ask ourselves what would happen if the deal fell through and Cell C was swallowed up or ceased to trade, in which case we would see the level of competition in the market decline," says Neilson.
Kalebaila says there is no doubt the investment is a good one for Blue Label.
"Lately, Cell C, with focused management, has shown it could be a sustainable business. They just need to be clear on their strategy and be fast to react to the fast-changing market environment to remain relevant."
Kalebaila believes the synergies between Blue Label and Net1, which are both strong in the payment and value-added services space, could be of benefit to Cell C and help position it better as a key player in the digital space.
"It may also mean Cell C will try to become more competitive in the fixed-line environment (as an ISP on fibre networks and possibly fixed wireless) and in the business environment - not to the level that MTN and Vodacom business are, but expand its offering in this market," notes Pater.