Monetising big data proves challenging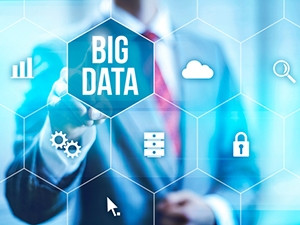 More and more organisations are collecting and storing vast amounts of data. Yet for all the excitement generated by the potential of this data to transform businesses - monetising it can prove difficult.
This is according to a recent The Economist Intelligence Unit (EIU) report, which notes data is increasingly being seen as the raw material that supports and informs a company's efforts to meet key performance indicators and the expectations of its customers.
Thore Rabe, vice president Europe, Middle East and Africa - Isilon division at EMC, says while many companies have been collecting and storing data for a long time, they are still some way from truly seeing its benefits and value.
For many, being able to connect and analyse vast amounts of data from daily life and use key insights to improve products or services still remains a dream, says Rabe.
Organisations that approach big data from a value perspective and involve senior business decision-makers across the business as well as IT are much more likely to be successful than those which adopt a purely technology-based approach, he adds.
EIU points out despite the obvious benefits of using superior data to drive value-added marketing strategies, companies are facing many barriers. These include regulatory uncertainty, consumer privacy issues, security concerns and budget constraints, it adds.
While most companies are capitalising on the opportunities represented by data, fewer are selling and profiting on the data they collect, says Naka Kondo, associate editor for The Economist.
So while the possibilities of digital disruption and big data are endless, companies need to think very carefully about how to execute their plans to avoid some common pitfalls, she adds.
Kondo points out differences have emerged in the way companies, regulators and individuals are preparing for a world where data is increasingly seen as a commodity in its own right.
Therefore, the data literacy of individuals and of regulators will be crucial in defining the value, risk and benefits of data, says Kondo.
"Data considerations should be of prime strategic importance in the next three years, especially for companies looking to capture future opportunities in an expanding and changing market."
Used and traded the right way data has the potential to benefit companies and its customers, says Kondo.