Peer pressure
Bringing world-class content to Africa.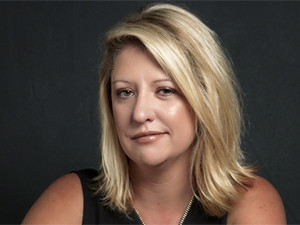 In January this year, South African internet users were delighted when Netflix, the dominant video-streaming platform in the US, launched in the country, offering thousands of movies and TV shows via internet streaming.
In America, Netflix accounts for over a third of all internet downstream traffic - YouTube runs at about 15 percent; content delivery is very big business.
This is not just a story about Netflix, but about the technology that is making it possible for South Africans to enjoy world-class services. Internet peering is a keystone of infrastructure that has enabled these services and ensured reliability of the local network despite undersea cable breaks, network failures, and the other infrastructural realities in the country.
Many of the top-tier internet services are available directly in-country, including global telecoms network providers like BT and T-Systems, content delivery networks like Level 3 and CloudFlare, and they rely heavily on internet exchanges (IX) and peering. And yet, most users and even many internet businesses have never heard of peering. It's just there, in the background, making everything work.
Internet exchanges and peers are centres where network operators come together, interconnecting so that connections between users take the shortest and fastest path. In the bad old days of the internet, if you wanted to connect to me, you'd have had to send data packets to Europe or the US and back again, over our separate dedicated connections. That is slow and unreliable: much better to have a shared middle-man cutting out the round trip.
World-class expectations
In South Africa, several internet exchanges are operational. The Internet Service Providers Association has been operating several for many years, including JINX in Johannesburg, and CINX and DINX in Cape Town and Durban. More recently, a multinational initiative, NAPAfrica, was created to provide interconnect with other African countries. The facility is sponsored by hosting company Teraco, and so delivers a combination of neutral peering with a directly connected world-class datacentre, key ingredients for the big international content players.
Level 3 Communications is an international internet provider, offering IP transit services, content delivery networks, broadcast services and VPNs: it operates an IP node within Teraco's datacentre, and uses NAPAfrica's peering facility to distribute content.
"Most of the online content is still hosted in Tier1 internet markets like New York, Amsterdam or Frankfurt, as the largest hosting capabilities usually sit close to the largest and cheapest internet hubs," says Emmanuel Arnould, director of sales at Level 3. "People living in emerging markets who want to access this content will incur a higher latency that will damage the online experience. The primary function of a content delivery network (CDN) is to serve content as close as possible to the user so this online experience is enhanced.
"South Africa is a very interesting case as it combines high demand for online content, but its distance and latency to Tier1 internet hubs is significant. This makes the role of CDNs really compelling."
I've spent four years trying to get all the global content in, and now I'm trying to get the African content out!

Michele McCann, Teraco
Local players are also using the improved connectivity to build out their own products, against the increasingly world-class expectations of customers. "Exchanges and peers lower the barrier to entry," says Dana Bakker, chief technical officer at Cell C. "Historically, a mobile provider like Cell C would have had to pay for every single connection per megabyte to supply a service to its subscribers. Now, specifically in the larger datacentres, peering is effectively free, bringing down our own costs and subsequently the cost to our own subscribers.
"Media content is potentially one of the most exciting areas facilitated under this infrastructure. Being able to serve content to subscribers that traditionally came through from international services really changes the game. For Cell C customers, it means a faster and more reliable experience, for example using YouTube. And the faster the user experience, the more data is consumed."
Rapid growth curve
Cell C formed relationships with WhatsApp and Facebook to deliver free content to its subscribers. Facebook is particularly key to its content strategy.
"Cell C expanded on this relationship with an international social media partner by bringing its international content to our local environment. The development of this project will improve the user experience to our local customers through peering agreements," Bakker says.
Apart from the sexy content side of the internet, exchanges perform a key role in facilitating in-country internet business. "Banking is massive for us, and that is just content, really," says Michele McCann, Business Development manager at Teraco Data Environments. "Cloud services are also key; that's a global phenomenon and SA is the same. And a big driver now is getting African content to the world. I've spent four years trying to get all the global content in, and now I'm trying to get the African content out!"
Peering also keeps connections alive when networks experience downtime or degradation. "There is some important name server infrastructure located at the internet exchanges," notes Antony Brooks, founder of the Future Foundation and, until recently, GM of the Internet Service Providers Association. "South Africa actually has one of the highest number of root-server instances for one country. For consumers, this means that if there are international link outages, the domain name system keeps working within South Africa, so that not just company.co.za, but also flysaa.com keeps working."
South is clearly on the same rapid growth curve that the developed world has seen online. NAPAfrica is closing in on 300 network clients, more than many European exchanges, but carries a fraction of the traffic. "We currently peak at 80gbps of traffic - Netflix alone added 15GB to the exchange, and they're big, but not the only big player. The Irish exchange has 150 members, but a terabyte of traffic," McCann says. "Prior to NAPAfrica, about 30 percent of the national bandwidth was local and 70 percent was international. Now we've seen those stats flip around."
Reliability and performance fuelled the astonishing growth that we have come to expect from online services. In the 20+ years the South African internet has been operational, available connection speeds have increased by a factor of 10 000 (from 9kbps to 100mbps) and the number of users has grown from a handful of academics to around 30 million connected citizens. Internet exchanges have played a pivotal behind the- scenes role in that success.
Born in adversity
South African internet exchanges came about not through well-meaning industry collaboration, but from turbulent competition in the early 1990s.
"The Internet Solution was one of the customers of the country's first quasicommercial ISP, The Internetworking Company of Southern Africa (TICSA), but was also attracting customers away from TICSA to the IS network," says Antony Brooks, founder of the Future Foundation. "TICSA did not appreciate this, and forced IS to obtain its own internet link. Once this happened, there were immediately two different parts to the South African internet, each connected to a different point in the US, and not talking to each other. There were quickly additional networks, most shipping all of their traffic to each other via North America. This was inefficient, expensive, and made the internet slower than it needed to be."
That mess only lasted a few years: in 1996, Telkom launched its own internet service, and existing ISPs banded together into the Internet Service Providers Association (ISPA), largely to combat Telkom. "ISPA did not only want to be an association that fought Telkom, so it picked another pressing internet industry issue to solve," Brooks says. "In December 1996, the Johannesburg Internet Exchange (JINX) was launched in Rosebank. Many different ISP networks all connected to a shared switch, and traffic between their networks remained inside South Africa's borders, and got to its destination more quickly and efficiently. JINX is small, just a few cabinets in a hosting centre, but it plays a pivotal role in improving network efficiencies."
For South Africa, the impact was felt immediately, Brooks says. "If there is good peering in a country, everyone benefits - consumers, ISPs, people doing business online. I don't think it was a coincidence that there was an uptick in online banking adoption in 1997. Suddenly, using banking sites was always quick."
Not everyone was keen to peer, Teraco's Michele McCann notes, and that persists today. "Even today, some network operators are trying to come to grips with the benefits of peering," she says. "They were concerned that they would face potential revenue loss. We had a huge local transit market prior to peering and content providers coming into Africa.
There was a lot of money made out of international data transit. Now the market has completely flattened out - any operator, it doesn't matter who you are, has an opportunity to get direct access to the same content. Now we're seeing a lot of operators going through the process of reviewing their peering policies and aligning with global standards, especially the large guys. They have peering policies that were drawn up 12 years ago, and times and revenue models have changed."
This article was first published in the [March 2016] edition of ITWeb Brainstorm magazine. To read more, go to the Brainstorm website.