City Power, George Airport green initiatives hailed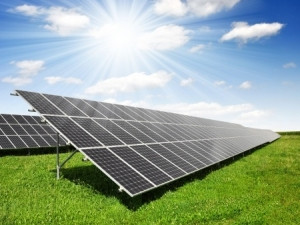 The City of Johannesburg's City Power and George Airport have been awarded for their green energy initiatives at the African Utility Week Industry Awards held this week in Cape Town.
African Utility Week addresses the latest challenges, developments and opportunities in the power and water sectors, ranging from generation, metering, clean energy, finance and investment, water supply and energy-efficiency.
City Power won the award for Power Utility of the Year, in recognition of the utility's flagship solar water heating programme in which approximately 70 000 low income households around Johannesburg were fitted with solar water geysers over a period of three years.
"We are pleased that once again the diligent work that has been done by the City Power team has been recognised and acknowledged," says Sicelo Xulu, City Power managing director. "This award is an affirmation of the hard work that has been done by the City Power team, and this accolade galvanises us to work harder to provide our customers with the superior service they deserve."
City Power's solar water heater initiative represents the largest single rollout programme of solar water heaters in SA.
The installation of smart meters has gone a long way in improving billing accuracy and enhancing the city's revenue collection capabilities. Over 92 000 smart meters have been rolled out across Johannesburg, and the target is to deploy 250 000 meters by mid-2016.
Gauteng's weather patterns are well-suited to solar energy, because the province has an average of only 56 poor solar days a year.
This project generated 20 000 job opportunities and was one of the biggest projects of its kind in SA.
George Airport, owned and operated by Airports Company SA (ACSA), was awarded in the Energy/Water Efficiency Project of the Year category.
In February, SA ramped up its green credentials by unveiling the continent's first solar-powered airport at George.
ACSA recently constructed and officially opened a solar photovoltaic plant to meet about 41% of the airport's energy demands. The solar-powered plant was built on 200 square meters of land and has 3 000 photovoltaic modules, 30 inverters and a substation, and the plant's peak production is 750kW.