Project Isizwe costs hit R245m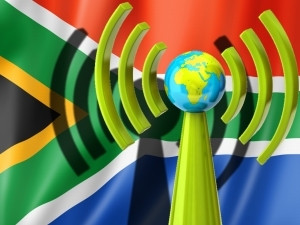 Project Isizwe, the City of Tshwane's free WiFi initiative, has spent R245 million excluding VAT for 1 050 free Internet zones.
Project Isizwe says this cost included three years of onsite and network maintenance and Internet access.
"The budget to date has been 100% supplied by the City of Tshwane," says Duduzile Mkhwanazi, spokesperson of Project Isizwe.
She notes the R245 million included the capital outlay and three years of Internet access and operating expense.
Nearly 600 000 citizens of Tshwane use the network each month. It costs R10 per user per month. This includes the capital cost of setting up the network. On-going costs are around R7 per user per month, she points out.
"If a Tshwane free WiFi user purchased their data allocation from other mobile alternatives, it would cost them over R2 300 per month."
In comparison to other municipal costs, free WiFi is a marginal cost, Project Isizwe says.
According to Mkhwanazi, the original requirement is for each user to receive 1Mbps speed and 250MB daily data quota.
"End-user speed requirements and data usage have increased dramatically over the last three years. We are now delivering up to 15Mbps to the end-user and 500MB daily quota. The budget does not cover this additional requirement.
"In order to have free WiFi within walking distance of every citizen of Tshwane, we need to deploy another 1 000 hot spots. The City of Tshwane has plans in this year's budget to expand the network to areas that currently are not reached," she says.
Mkhwanazi notes the biggest challenge is power. "The free WiFi network is dependent on a stable power supply. This is the most common reason why free Internet zones are down."
Recently, Project Isizwe undertook an impact study on the Tshwane Free WiFi network. A questionnaire was advertised on the Tshwi-Fi portal. Users of the Tshwi-Fi network were invited to fill in the questionnaire online.
Mkhwanazi says the importance and impact of free WiFi is way deeper than anyone anticipated, as 45% of the network's users are unemployed or part-time employed and use Tshwi-Fi to look for work.
Some 35% of users are students at school or at university and 83% of them say Tshwi-Fi is critical to their success for learning; 78% say they use the network to improve their skills; and 78% say they use the network to access government information.
"The results of the Tshwane impact study show that citizens are using free WiFi to educate themselves, improve their skills, find new jobs and become socially included. Internet access is becoming more and more critical for inclusion in the society we are building."
Take Internet access for education as an example, Mkhwanazi says. "In Gauteng, you are unable register your child for school without filling in an online form. Additionally, most corporates only look at online applications to recruit potential employees. We believe that if education is a basic human right, then so should a portion of free data."
She also points out the Internet is a great enabler as it allows the poor to interact on the same basis as the rich, as long as the poor can be afforded access. If they are not afforded access, it becomes a social divider with unknown consequences, she notes.
"Throughout South Africa, there is a daily minimum quota of water that every citizen is allowed. We need an equivalent daily quota of free Internet. Internet for all is a game-changer in terms of the benefits it will bring. We believe every mobile data service provider should provide a quota of free data to the people of South Africa."