FS-Systems successfully implements new HD IP video surveillance system for Sun International's newest casinos in LATAM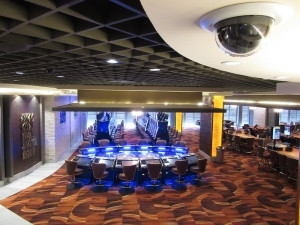 Within the last year, Sun International opened two new casinos in LATAM. (Ocean Sun Casino in Panama and Nao Sun Casino in Colombia). These new casinos needed future-proof IP video surveillance systems, capable of dealing with the unique risks and challenges faced by a fully functional gaming operation.
After conducting thorough research, Sun International selected Avigilon as the most suitable gaming surveillance solution for these projects. FutureVid Solutions, a division of FS-Systems, was chosen as the system integrator, based on extensive gaming surveillance experience, an excellent understanding of Sun International's high standards and the ability to integrate gaming systems such as the Bally Online Slots System, with Avigilon.
Background
Casinos are highly regulated and very susceptible to a number of risks, including fraud, cheating, theft, robberies and liability claims. For this reason, casinos require state-of-the-art surveillance systems to deal with these matters both proactively and reactively.
The surveillance system also needs to comply with the high standards set by gaming laws designed to protect casinos and punters alike, promoting fair gaming at all times. A surveillance system was needed to ensure the integrity of casino games and the casino in its entirety. Department heads needed a system capable of monitoring staff performance and behaviour as a performance management tool; a system capable of providing facial identification images operators use to track and identify known offenders, banned or excluded patrons.
Sun International role-players involved:
* Development team
* IT project managers
* Surveillance experts
* Gaming operations managers
Solution
FS-Systems, Sun International's preferred systems integrator for this project, has deployed more than 600 Avigilon 1, 2 and 3 megapixel cameras to these two sites. All gaming areas record at 30 images per second on 35 Avigilon Network Video Recorders that includes failover recording.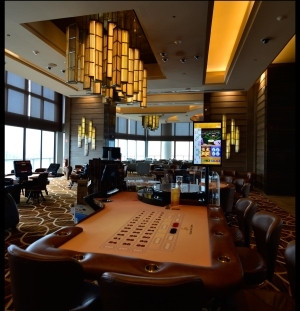 The casino manages the system using the Avigilon Control Centre network video management software (NVMS) with High-Definition Stream Management (HDSM) technology. With HDSM, Avigilon is able to move the highest resolution images at a more efficient and lower bandwidth than other surveillance systems.
The Avigilon system will assist management at both Sun International Casinos to meet gaming regulations for casino operations while delivering fast and accurate incident resolution.
The Avigilon end-to-end surveillance solution provides superior image quality and ensures high-level performance and reliability while dramatically expediting searches.
A key benefit for Sun International Casinos was the system's ability to integrate with critical security systems such as the Bally Casino Management System, note counters, door and panic alarms.
As gaming experts, FutureVid Solutions, a division of FS-Systems, designed a solution to mitigate known casino risks. Very specific camera positions are required to achieve the perfect gaming views, good enough to be certified by the relevant gaming regulator. These gaming views need to record for a set number of days in accordance with gambling laws. Detailed designs were refined in consultation with Sun International to address all known risks, comply with gaming regulations and offer Sun International the most cost-effective solution to achieve these requirements.
Testimonial
Thinus Boers, Gaming Manager for the region, complimented the unsurpassed image quality of both live and recorded footage, stating it is unlike any surveillance system that he has worked on before.
"It was a pleasure working with FS-Systems on this project," said Boers. "As experienced gaming surveillance experts, their project team delivered a state-of-the-art surveillance system with high installation standards and within the tight timeframes associated with opening a new casino."
Contact FS-Systems here.