MTN Nigeria, Opera offer 1m days of free Internet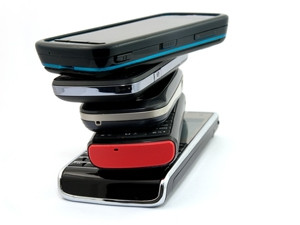 MTN Nigeria and Opera Software have joined forces with Nigerian news, jobs and entertainment portal Naij.com to bring free mobile Internet to one million of the West African country's citizens for one day, via the mobile operator's network.
The initiative has been made possible through Opera's Sponsored Web Pass, which allows operators to package their data in a user-friendly way, says Opera Software.
According to the company, Naij.com is sponsoring one million days of Internet for subscribers on the MTN network, allowing MTN users to activate their free day of Internet and browse all Web sites using Opera Mini.
"As a company committed to providing engaging online content for Nigerians, we're thrilled to also provide them with a day of mobile Internet," says Goke Olaegbe, country group head at Naij.com.
Opera says, with more than 20 million Opera Mini users in Nigeria, 140 million MTN subscribers and more than 12 million monthly Naij.com readers, the collaboration is an opportunity to bring mobile users online for the first time.
While Nigeria's mobile penetration is rapidly expanding, mobile data usage is still low at around 38%, says Opera, adding the initiative aims to give users the opportunity to get a "taste" of the Internet and understand how it might benefit them.
"Connecting more people, wherever they are and helping them to do more with their data will always be in the forefront of what we do at Opera. Partnerships like this are key to achieving our goals," says Richard Monday, VP Africa for Opera Software.
Tsola Barrow, acting chief enterprise solutions officer at MTN Business, says the initiative underpins the company's mission to improve the lives of customers on Africa's largest network. "We also truly believe in the power of bringing people online via the devices they use every day. Opera's Sponsored Web Pass helps take the fear out of using mobile Internet for the first time."
Users can get access to a free day of Internet by going to webpass.opera.com using Opera Mini on the MTN network, with 40 000 passes being made available each day.