Telkom, MTN continue talks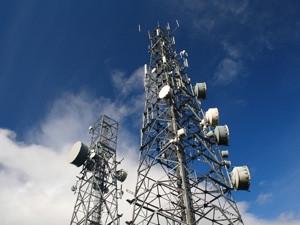 Telkom this morning noted it is still in talks with MTN around an infrastructure-sharing deal.
Discussions between the two telcos were officially announced in March this year as Telkom seeks to outsource its mobile radio access network to MTN, as well as potentially expand the roaming agreement between the two operators to include bilateral roaming.
The talks are part of a move by Telkom to trim capital spending on its loss-making mobile arm.
Telkom Mobile, which launched as 8ta four years ago, now has just over two million subscribers, a year-on-year gain of 26.7%. In 2011, Telkom pushed out the timeframe for what was then 8ta to break-even on an operating profit basis by a year, to 2014, and expected it to only be cash-generative in 2015.
Its break-even target is now the current financial year, which ends next March.
Telkom Mobile's users are spending an average amount of R71.99 a month, and it has integrated 2 473 base stations, a 10.5% increase, of which 1 275 are long-term evolution sites.
In the six months to September, the mobile unit grew revenue 55% to R1.4 billion and improved its earnings before interest, tax, depreciation and amortisation, reducing the loss by 50.7%. It did not disclose the loss.
This morning, Telkom noted talks were ongoing around the potential extension of their existing roaming agreement to include bilateral roaming and outsourcing of Telkom's radio acces network.
Telkom notes these talks could materially affect its share price, and urged stock holders to be cautious when trading its shares.
"The parties will update shareholders as soon as they receive the appropriate legal and regulatory approvals," the telco said in a statement.
In the interim period, Telkom invested R164 million in its mobile network, an amount CFO Deon Fredericks has said will double by year-end. Once the deal is done, MTN will take financial and operational responsibility for the network.