Redstor transforms backup operations of TCTA
Provides government body with cost-effective and reliable backup and business continuity solution.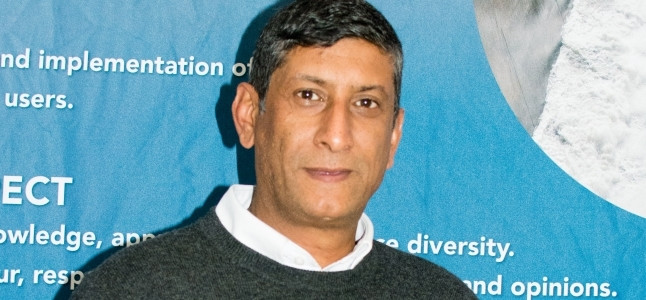 The Trans-Caledon Tunnel Authority (TCTA) has been able to streamline and enhance its backup process through the implementation of the Redstor Enterprise Server Edition solution. It provides the government body with the means to quickly and securely backup its mission-critical data.
About TCTA
Fact sheet
Solution:
Redstor Enterprise Server Edition solution
Industry:
Specialised liability management
State-owned Trans-Caledon Tunnel Authority (TCTA) is a specialised liability management body. Its mission is to finance and implement bulk raw water infrastructure cost-effectively and within an acceptable risk framework to benefit consumers.
Originally established as a special purpose vehicle to fulfil South Africa's obligations in respect of the Lesotho Highlands Water Project, the TCTA is in line with Government policy and practice to seek off-balance sheet funding options for infrastructure projects. These must recover their costs through end-user tariffs.
The requirement
The TCTA was using a tape-based backup system to ensure business continuity would be taken care of in the event of a crisis. However, Nikesh Maharaj, network and infrastructure specialist at the TCTA, says this was not an ideal solution.
"Performing tape backups was a tedious process that had to be done overnight. Not only was it incredibly time-consuming, the backups did not always complete, resulting in wasted resources and a risk to the business."
It was therefore a business imperative for the TCTA to find an alternative solution that would be able to more effectively manage its backups.
The solution
"We were introduced to Redstor (previously Attix5) through our service provider Internet Solutions (IS). At the time, this enabled us to migrate from a tape-based system to disk backups that were much more user-friendly to perform as well as significantly faster," he says.
Subsequently, the TCTA has implemented Redstor Server Edition (SE) and, more recently, migrated to Enterprise Server Edition (ESE) to further enhance its backup and business continuity approach.
The result
"Using Redstor has cut down our backup time considerably. Previously, our file server used to take between 12 and 16 hours to perform a complete backup. With ESE, this has been reduced to 43 minutes," says Maharaj.
He goes on to say that beyond the peace of mind having Redstor provides, the TCTA has also benefited from improved productivity.
"As soon as a backup is completed, the system generates an e-mail which is sent to the appropriate personnel. And because all of this is done before 21:00, there is time to respond or address any issues should we run into a problem without impacting our daily operations."
Maharaj says Redstor enables the TCTA to easily perform weekly tests on its backups to ensure business optimisation is taken care of and that its disaster recovery strategy can more accurately reflect real-time events. In the past, this was all done retroactively limiting the efficiency of its business operations.
"Additionally, the support and service from the Redstor team have been exceptional. From the first implementation all the way through to the transition to ESE, we have been impressed by their commitment and willingness to go the extra mile. We backup approximately 6GB of data daily and Redstor ensures that this happens as it should," he concludes.