M-payments - what SA consumers want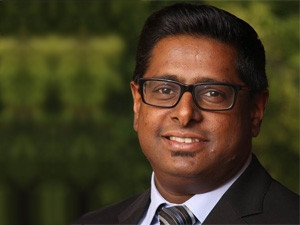 South African consumers are ready and willing to adopt mobile payments (m-payments) and become frequent and valuable customers in the long run.
That is one of the biggest takeaways from a survey conducted by consultancy firm Accenture. The firm surveyed more than 1 000 South African mobile phone users and interviewed business leaders at the forefront of the mobile payment service in the country, to understand how consumers can be encouraged to make m-payments.
However, says Accenture, merely making m-payments available to local consumers is not enough. Current users and non-users can be incentivised to make m-payments through rewards for usage or other value-added tools such as receipt tracking, it urges.
According to Accenture, harnessing the constant, real-time interaction that today's consumer has with his or her phone can only strengthen those customer relationships. For all market participants, mobile is the next frontier, the firm notes.
Social transformation
A recent report by Ovum predicted that m-payments volume in SA will reach over R83 billion by 2017 at a staggering 115% compounded annual growth rate between 2012 and 2017. Not only do m-payments represent a lucrative market opportunity, it also offers the possibility to transform the social fabric of our developing economy through greater financial inclusion, the report states.
Consumers are aware of m-payment and more than 60% are planning to adopt, says Accenture, adding that this increases to more than 66% in the younger age groups. It also points out that consumers can be enticed to use m-payments through value-added services such as discount vouchers, receipt tracking and loyalty points.
While the industry is preoccupied with technology roll out, consumers are much more concerned about security, privacy, convenience and value, the survey discovered.
The firm also believes that consumers can be incentivised to make m-payments, and once they do so, they are much more likely to become converts.
According to the study, some 82% of respondents who do not plan to make mobile payments said they were concerned about security while 59% had worries about privacy.
Commenting on this, Prejlin Naidoo, communications, media and technology senior manager at Accenture SA, says m-payments are as safe if not safer than most other forms of digital payment.
However, he says while no technology is ever perfect, there shouldn't be any concerns over the security of mobile payments in SA.
Some 42% said they would not make m-payments because of the convenience of their current payment method. Accenture urges that to achieve widespread adoption, consumers must be educated that m-payments are generally more secure and more convenient than other payment options.
P2P payments
Accenture also believes that consumers are much more likely to use m-payments if they are able to use their phones to pay for services outside of store environments. The most important additional uses are person-to-person (P2P) payments, fuel purchases and utilities payments.
"If we look at mobile payments adoption from the perspective of P2P payment, then you could say it has become mainstream, with most of the major banks now offering 'Cash Send' type services using a mobile number," says Naidoo. "However, in the point-of-sale space - using your mobile to pay at a retail outlet - we are still approaching a tipping point."
While NFC is beginning to take off in developed markets, South African consumers are most comfortable with SMS as the method of mobile payment, the study found. When asked how they would like to use their phone to make payments, 33% of the respondents chose SMS over bar code scanning and NFC. However, most respondents (43%) would prefer to have multiple options available to them.
Only 25% of respondents were unwilling to switch mobile handsets in order to make payments; however, over 40% would not consider switching their service provider. This number increases to over 50% when asked if they would be willing to switch banks.
In conclusion, Accenture says the development of the m-payments market in SA has been patchy and it is still unclear how this market will evolve; however, what is clear is that consumers are ready and willing to pay with their phones.