MTN Nigeria confirms Etisalat lawsuit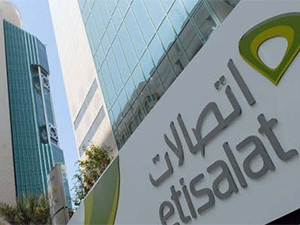 MTN has confirmed it has been served with court summons based on a lawsuit filed by Etisalat Nigeria over MTN's recent acquisition of Visafone in Africa's biggest economy.
"Etisalat has filed a lawsuit against MTN and Visafone, and we have filed appropriate processes before the court for necessary determination. The acquisition of Visafone was concluded after obtaining all necessary statutory and regulatory approvals. I am not able to comment further as the matter is sub judice," MTN executive Amina Oyagbola said in a statement today.
The crux of the dispute seems to be MTN's access to 800MHz spectrum obtained from the Visafone acquisition.
Etisalat told ITWeb Africa that if MTN is allowed to make use of the spectrum, it would "further entrench MTN's dominance in the Nigerian telecommunications sector".
"We have, in addition and in line with Section 86 of the Nigerian Communications Act, 2003, engaged the NCC [Nigerian Communications Commission] to understand the basis of its decision to approve the acquisition," according to Chineze Amanfo, Etisalat Nigeria's head of media.
Oyagbola, however, argues that the acquisition allows Visafone and MTN to leverage resources for service enhancement, while also deepening the growth and roll-out of broadband services across the country in support of the National Broadband Plan for the benefit of Nigerians.
She also made reference to media reports credited to regulatory authorities that the acquisition would help sustain the continuity of CDMA (code division multiple access) services in Nigeria in addition to being beneficial to operators and subscribers.
According to the NCC's latest subscriber numbers, as at September 2015, Etisalat had around 23.5 million subscribers in Nigeria, while MTN has close to 62.5 million. Visafone has around two million subscribers.
MTN confirmed in early January that it had acquired Visafone for an undisclosed sum. Visafone was founded by Nigerian millionaire and Zenith Bank founder Jim Ovia in 2007. The company was born out of the strategic acquisition of three CDMA mobile network operators.
MTN says this new court case is not the first time Etisalat is suing it.
"In July 2015, the company filed a suit against the NCC and MTN, at the Federal High Court, Lagos, seeking a number of orders including an Order of Mandamus to compel NCC to direct MTN to withdraw its 11kobo per second tariff plan, amongst others," according to MTN.
The telco says this was the same tariff plan widely advertised and being charged by other networks, including Etisalat, and approved by the NCC.
"MTN filed a Preliminary Objection challenging the suit, and on 2 December 2015, Etisalat's action was dismissed by the court with costs awarded in favour of NCC and MTN."
MTN is also still engaged in negotiations with the NCC over a pending $3.9 billion fine for failing to disconnect 5.1 million unregistered SIM cards on its Nigerian network.