Initiative intends to increase global digital equity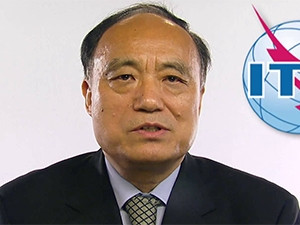 The International Telecommunication Union (ITU) and the International Labour Organisation (ILO) have launched a campaign to provide five million young people with digital training by 2030.
The announcement was made at the World Summit on the Information Society Forum 2017 held last week in Geneva.
The "Digital Skills for Decent Jobs Campaign" is part of the "Global Initiative on Decent Jobs for Youth", the first comprehensive United Nations system-wide effort for the promotion of youth employment worldwide.
"ITU is proud to be one of the founding members of the Global Initiative on Decent Jobs for Youth," says ITU secretary-general Houlin Zhao.
"The campaign seeks to encourage the global community to provide youth worldwide with digital skills training in order to foster decent and inclusive employment and entrepreneurship opportunities. Acquiring digital skills is crucial for young job-seekers worldwide as it can lead to higher salaries and better employment conditions."
Brahima Sanou, director of the ITU Telecommunication Development Bureau, says: "Digital skills will connect young people with unprecedented job opportunities and contribute to the attainment of the Sustainable Development Goals. Estimates show there will be at least 10 million vacant jobs globally for people with advanced digital skills between now and 2030."
The campaign will engage with governments, the private sector and other stakeholders in the information and communication technology sector to realise commitments to train young men and women in basic and advanced digital skills.
It will also encourage widespread sharing of data on job openings for youth with digital skills, and help to identify training programmes and resource mobilisation opportunities.
The Digital Skills for Decent Jobs for Youth Campaign is part of the ILO's Global Initiative on Decent Jobs for Youth - a multi-stakeholder partnership for the promotion of youth employment worldwide, through which 22 United Nations entities are joining hands in support of the realisation of the 2030 development agenda.
African front
In Africa, organisations like Google and IBM are also making efforts to improve citizens' digital skills.
Last year, Internet giant Google committed to train one million young people across Africa in digital skills as a way to address Africa's unemployment problems.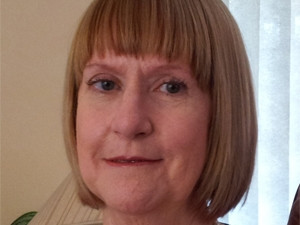 Earlier this year, computing giant IBM said it is investing $70 million (approximately R945 million) in building digital, cloud and cognitive IT skills to help support a 21st century workforce in Africa.
Moira de Roche, independent learning specialist and director of the Institute of IT Professionals SA, who attended the World Summit on the Information Society Forum last week, says digital skills are important all around the world, and no less so in Africa.
"I often say: computer literacy is so last century, we need digital skills in the 21st century. We need digital equity, so training is essential.
"One of the primary digital skills is safety and security for all users of digital technology, and yet this is neglected in both education and company training. Young people are well able to use mobile devices, but are not as aware as they should be on safety and privacy, document handling, digital etiquette, using the cloud, communications skills."
She points out that African governments and the private sector need to understand and acknowledge the importance of digital skills. "Embed them [digital skills] into learning interventions from primary school level. The private sector should focus on providing these skills to all employees. Government-sponsored public training programmes would also be a good idea."
ICT veteran Adrian Schofield says digital skills fall into two main categories - the skills needed to design and create digital products and services, and the skills needed to use those digital products and services effectively.
"Africa needs both. If we were talking agriculture, we would be looking for the designers and builders of tractors, ploughs and harvesting machines, as well as farmers who understand not only the soil and the weather, but also how the technology makes them more productive."
He points out that as Africa moves more firmly into the knowledge economy, it needs Africans creating digital solutions because they understand the needs and opportunities of African users. Africa needlessly imports digital intellectual property that it can create for itself, he notes.
"Digital skills is a catch-all phrase for the talent to carry out an extremely wide range of tasks associated with the production and use of technology based on zeroes and ones. It would help communities if the industry was more specific about the opportunities for learning and applying 'skills'. As there are artists and architects, engineers and electricians, composers and conductors, so there are analysts and coders, assemblers and cablers, designers and testers combining their varied skills and interests to create output. Africa's opportunity is to harness the imaginations of its one billion people to make and use the digital tools that will leapfrog the continent into the 21st century," Schofield says.