US telecom to zero-rate Pokémon Go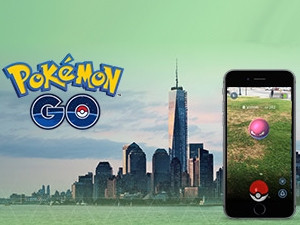 US telecom T-Mobile will soon begin zero-rating Pokémon Go.
Starting on Tuesday 19 July, subscribers to the mobile network will be able to play the GPS-enabled augmented reality mobile game without incurring any data costs. The game will be zero-rated for one year, according to T-mobile.
The offering is the latest in the mobile network's "T-Mobile Tuesdays" series, which offers network subscribers coupons for free or discounted goods or services via its "T-Mobile Tuesdays" app.
In addition to the zero-rating announcement, this week's set of freebies includes free rides of up to $15 with Uber competitor Lyft "to get to a new Pok'eStop or Gym", a free frozen dessert from fast food chain Wendy's "to fuel up your hunting trip," and 50% off accessories at T-Mobile stores "including portable power packs... so you can keep on playing for hours".
In addition, 250 people will win $100 in Pok'eCoins for buying extras in the game, and five people will win a trip "a Pokémon Go hunting rip anywhere in the US for themselves and a guest".
Zero-rating - allowing subscribers to use a particular app without depleting their data or incurring data charges - is not a new phenomenon and is practised in several countries. In SA, mobile networks frequently zero-rate popular social networks or communication tools such as Whatsapp, Facebook and Twitter, often for limited time periods.
While zero-rating mobile games is less prominent, Pokémon Go has outstripped mobile app giants Whatsapp, Facebook, Facebook Messenger, Instagram, and Twitter in terms of the average amount of time per day each user spends on the app, all within its first week of launching.
Pokémon Go debuted in the US, New Zealand and Australia on 6 July, and has since launched in the UK, Canada, and several countries across Europe. Nintendo has issued no formal comment regarding when the game will be launched in SA, although SA Pokémon Go enthusiasts have found ways to play the game anyway.
While zero-rated apps are an advantage for consumers, zero-rating has been criticised for violating net neutrality, in that it gives some platforms an advantage in attracting more users by virtue of the fact that they are free.