Dutch data-driven recruitment agency comes to SA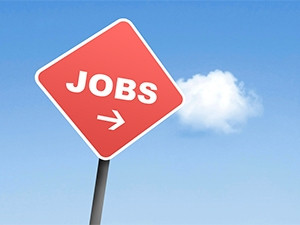 QSXL, a Dutch recruitment agency, which recruits staff worldwide based on proprietary BI tools and database analysis, has opened an office in South Africa.
QSXL South Africa will be based in Cape Town and led by Brett Thomas.
The Internet has caused a devastating revolution in the recruitment industry, says QSXL, adding the times of old-fashioned headhunting are over.
Based on a data-driven search process, QSXL focuses on actively recruiting candidates for online-related areas such as development, engineering, simplification and innovation and technical management.
The QSXL methodology allows for highly effective remote engagements, allowing for strategic deployments to be undertaken in countries without a physical presence, says Paul Kroeze, managing director at QSXL.
According to Brett Thomas, managing partner for South Africa and Africa at QSXL, in SA there is a shortage of qualified personnel. To solve this shortage, organisations are still recruiting in a very old-fashioned way via job boards and recruitment advertising.
But 75% of today's professionals are passive candidates, they won't come to you, you need to go out and find them using new and innovative methods, says Thomas.
"The SA market is void of any solution like the QSXL to recruitment. QSXL is doing what Apple did to the cellphone industry. It is taking an established industry and catapulting it forward past traditional thinking," says Kroeze.
This is where proprietary BI tools, specifically written algorithms and aligned client dashboard, truly separate old from the new, he adds.
The data coming out of the SA market will establish a benchmark for entering other such countries still pursuing older styles of recruitment methods, notes Kroeze.
He says SA will act as a stepping stone to acquire business throughout Africa. The company hopes to extend to Botswana, Namibia and East Africa.
According to Kroeze, recruitment is a very traditional industry based on gut feeling and a "black box" where you never know whether an assignment will be successful or not.
"When it's successful you never know if you have hired the best candidate in the market or just the best of the applicants who have responded on your advertisement. The data-driven approach makes the recruitment process predictable and transparent."
This approach makes sure employers don't have to post vacancies on job boards and pray for good candidates, says Kroeze.
"We actively approach your target group and make sure that you always will receive three qualified candidates."