Qualcomm, Samsung to deliver LTE-U small cells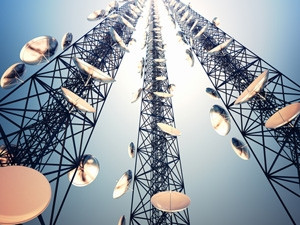 Samsung Electronics and Qualcomm Technologies have partnered to deliver small cell technologies and products supporting LTE in unlicensed spectrum (LTE-U).
Qualcomm's FSM9955 chipset has been integrated into Samsung's LTE-U eFemto cell product.
Through aggregation of licensed and unlicensed spectrum, Samsung's LTE-U eFemto cells can help mobile operators cope with the skyrocketing demand for mobile data by improving network performance, says Samsung.
Making the right adjustments to small cell offerings will require vendors understand both the negative and positive implications of technologies such as LTE Advanced, Carrier WiFi, and self-organising network, says Sathya Atreyam, research manager of worldwide wireless network infrastructure at IDC.
Moreover, mobile network operators will also want to figure out how small cells can help them come up with value creation action plan in order to attain the position of a go-to mobile operator, adds Atreyam.
As the amount of data services and smartphone devices dramatically increases, more spectrum is required to accommodate fast-growing data traffic and help ensure a great user experience, says Samsung.
LTE-U includes a key family of technologies that allows aggregation of licensed and unlicensed spectrum bands, to efficiently and timely increase network capacity and speed, adds Samsung.
Qualcomm says to address the mobile data growth challenge, operators need to access more spectrum, add more small cells and improve spectral efficiency.
While licensed spectrum provides the highest spectral efficiency among all spectrum types and remains the top priority for operators, unlicensed spectrum is playing an increasingly important role, allowing for opportunistic data offload, it adds.
Rethink Technology Research states operators can provide increased capacity and speed to localised sites where there is a high level of traffic and limited spectrum availability by using either LTE-U or a combination of LTE and WiFi.
"We are pleased to collaborate with Samsung in accelerating small cell innovations and extending the benefits of LTE to unlicensed spectrum," says Neville Meijers, VP of Small Cells at Qualcomm Technologies.
Meijers says making adequate use of both licensed and unlicensed spectrum bands is essential to meet data demand and provide end users with the best possible mobile experience.
Mike van Lier, director of Enterprise Business Division at Samsung SA, says operators and enterprises need a combination of cutting-edge technology and affordability to meet the explosive demand for data, both today with 4G and beyond.
"Samsung LTE-U eFemto cells will benefit end users by enabling faster data communications, with seamless mobility and reliable performance, while minimising interference with WiFi."