M-health information services use set to surge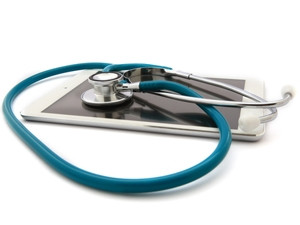 The number of individuals using m-health information services is set to exceed 157 million users by 2020, more than tripling the 50 million for last year.
This is according to a study by Juniper Research, the adoption of m-health information services will significantly increase as service providers roll out initiatives to tackle issues such as infant mortality and infectious diseases.
SMS, apps and interactive voice response (IVR) services are providing vital information to those who cannot access general healthcare services, it says.
Transparency market research, says the global m-health market is driven by the growing penetration of smartphones and 3G and 4G networks.
This has made m-health services accessible to a large consumer base and expanded the prospective target group, it says.
In addition, the rising incidence of chronic conditions will also boost the demand for remote monitoring services, notes Transparency.
Nevertheless, the market's growth will be challenged by the issue of measuring the outcome and effectiveness of m-health solutions, it adds.
Juniper research also found that several organisations had adopted a crowdsourcing approach to develop solutions to address the challenges of engaging with and delivering information to end users.
It refers to Unicef's Wearables for Good competition as a case in point, which resulted in Khushi Baby, a wearable device containing an individual's health information.
The report also says open source platforms will act a game-changer for emerging markets over the coming years as healthcare workers seek more effective means of service provision in remote areas.
According to Juniper, the growth of m-health services would be markedly higher than anticipated were it not for the significant commercial barriers to deployment in most markets.
It pointed out that many current offerings were exclusively donor-funded, and that only a few services - such as Wazazi Nipendeni in Tanzania were based on sustainable business models.
Jon Moger, senior director at Aruba Networks, says a mobile technology-driven hospital or clinic will become the de-facto model for the healthcare industry, to the benefit of patients, visitors and practitioners.
Drastic efficiency improvements can be made by embracing the connected mobile behaviours of the younger generation, he adds.
This can help reduce misdiagnosis levels, while real time data can provide a greater level of patient health monitoring, says Moger.
However steps need to be made to ensure that advancement does not come at the cost of security - especially with depth of personal data at risk, he warns.
Owen Heckrath, technical advisor at Cell-Life, says the need for more responsive, effective, economically viable and continuous provision of continuity of healthcare services is driving the m-health market in developing countries.
In SA, m-health has opened a new way of thinking and programmes to facilitate the provision of healthcare to those most remote and in need of it, he adds.
Heckrath says it has also assisted in the health awareness and education of the SA population allowing more informed decisions about their own health needs.