Eskom deploys tech arsenal to fight power theft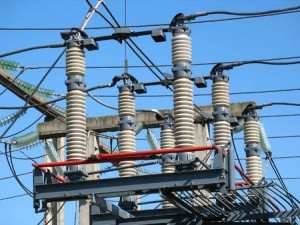 Power utility Eskom is investigating an arsenal of new technologies to deploy in its on-going fight against electricity theft.
These technologies include the use of remote access terminals (RATs), data concentrators, visualisation technology, as well as smart meters.
According to Eskom spokesperson Khulu Phasiwe, in SA, Eskom and municipalities lose an estimated R7.5 billion per annum due to electricity theft.
"If you include Telkom, Transnet and Prasa in the equation, the annual losses will surge to an estimated R15 billion to R20 billion. Eskom alone loses on average between R2 billion to R4 billion per annum," says Phasiwe.
He explains that electricity theft includes illegal connections, meter tampering and bypassing, illegal prepaid power vending, cable or infrastructure theft, and non-payment.
"Some of the technological innovations, which are being developed by Eskom and IT partners, are still at pilot phase. The details of their efficacy will be released once these tests have been completed."
Remote disconnections
The power utility is piloting the use of RATs and data concentrators in a number of locations across the country.
These units allow Eskom technicians to remotely disconnect or reconnect power supply to any specific customer without physically going to the point of supply.
"This plays an important role in ensuring the safety of our staff when they have to do disconnections in dangerous areas because such operations can now be conducted from the safety of their office. The technology also enables us to quickly reconnect customers who have paid a fine because the technician does not have to physically drive to the point of supply to effect the reconnection," says Dileep John, Eskom's energy and revenue losses manager.
Eskom notes its visualisation laboratory at the Eskom Research, Testing and Innovation Centre is utilised for developing and testing a new computer program that will allow technicians to remotely monitor power usage at individual household level to detect irregular usage patterns. These patterns, according to John, can be an indication of inefficient usage by the customer or even a sign of electricity theft.
"Once completed, the new program, which uses visualisation technology, will enable technicians to compare electricity usage among customers in any suburb or even in a townhouse complex to identify those whose usage is unusually high.
"A comparatively high consumption rate is a common tell-tale sign of electricity theft because people who do not pay for the electricity use tend to be wasteful in their usage," John says.
All these interventions will give Eskom a much-needed edge in its continued fight against electricity theft.
Smart meters
At the core of Eskom's technology-based interventions is the rollout of smart meters.
"Smart meters are able to record consumption of electric energy in intervals of an hour or less and communicate that information at least daily back to the utility for monitoring and billing. Smart meters, therefore, enable two-way communication between the meter and a central system," says John.
"Like all our meters, the new smart meters undergo rigorous testing at our Research, Testing and Innovation Centre in Johannesburg to ensure they perform adequately under all conditions and remain durable and accurate in their measurement for their entire life span," he adds.
In future, as the smart meter technologies continue to evolve, the infrastructure which allows two-way communication between the central system and the meter may be linked to other in-house devices.
"As electricity thieves are relentless in the pursuit of their illegal activity, our research and development team continues to develop, test and implement new technologies to ensure we stay ahead of the criminals and are able to deliver a world-class service to our customers."
Phasiwe points out that a joint industry working group, formed by Eskom, Transnet, Telkom, SAPS, the National Prosecuting Authority, Business Against Crime and the South African Chamber of Commerce and Industry, continues to contribute positively in the fight against this crime.
The courts are also taking this crime seriously and significant sentences are being handed out to perpetrators, he adds.
In recent months, Eskom arrested a number of culprits who have been found in possession of, among others, overhead lines, transformers and pylon support lattices. The value of material stolen remains a serious concern, as it is indicative of organised, syndicate-driven criminal activity in the conductor theft environment, which is also experienced by other state-owned enterprises, says Eskom.