Cell C launches LTE trial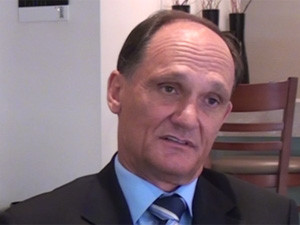 SA's third network operator is following in the footsteps of MTN and Vodacom, which have both launched long-term evolution (LTE) on a commercial basis, by announcing a LTE trial.
A select group of heavy data customers that fall in coverage areas have been identified to form part of Cell C's free trial LTE service. They will receive a Huawei LTE dongle and 100GB of data to test the company's service for a limited time.
Cell C currently has sites live on LTE, in each of the trial cities: Cape Town, Durban, Johannesburg and Pretoria. The company will have more than 60 sites before the end of the year and more will follow in the New Year.
"While coverage is limited for the time being, we are excited to bring high-speeds to our selected trial customers. Once we have feedback on the service from these customers, we will expand the service to other customers," says Alan Knott-Craig Snr, Cell C CEO.
In addition to the free trial, Cell C will be offering up to 800 customers the opportunity to purchase an LTE dongle with an LTE-enabled SIM loaded with 100GB of data which will be valid for 365 days for a once-off fee of R2 999.
Customers hoping to participate in the commercial trial will be able to purchase their device and data from participating stores in the trial cities of Durban, Cape Town, Johannesburg and Pretoria.
Cell C does not intend to rollout LTE on a national scale until there is more clarity regarding government's broadband plans. Cell C would like to see the formation of a consortium consisting of both private and government entities that will be enabled to roll-out a national LTE network, using the spectrum that becomes available when broadcasters switch from analogue to digital.
"The demand for faster, quality and efficient mobile data services is growing daily and Cell C will be a part of that," says Knott-Craig.