Sharing devices grows Africa's user base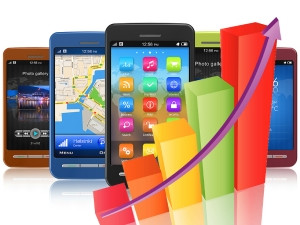 As the world's biggest smart device manufacturers look to push their low-cost offerings in price-sensitive emerging markets, Africa's growing user base will be further boosted by sharing devices.
This is according to market research firm GlobalWebIndex, which says exact user numbers are becoming difficult to track through passively collected data.
In its report, "Missing Billion", the research firm says device-sharing is a "major trend" across all smart device types, with less than 45% of its research respondents saying they did not share their devices with other people.
"But even for mobiles - which are usually considered to be much more of a 'personal' device - about a quarter of users are sharing them with other people," the report says.
Tracking the behaviour and usage patterns of individual users becomes complex because of this practice, according to the report, which adds one device may sometimes be used by up to five people in some emerging markets - although they were not specified.
The International Data Corporation recently said the Middle East and Africa (MEA) handset market grew to its largest size in 10 quarters during the second quarter of 2014, expanding 27% year-on-year to total 64 million units.
Most of the growth was seen in the smartphone category, with Egypt and SA posting the largest year-on-year handset shipment growth in Africa at 37% and 32% respectively. The ongoing vendor battle for increased market share sees Samsung in the lead, with 45% of the MEA market, although its share is down eight percentage points from a year ago.
Huawei's share has jumped from 2% to 10%, putting the vendor in second place ahead of Apple (8%) and Nokia (6%). Meanwhile, BlackBerry continues to suffer, enduring the biggest drop in smartphone market share of all vendors, from over 12% in 2013 to just under 2% this year.