Fitness devices to lead wearable market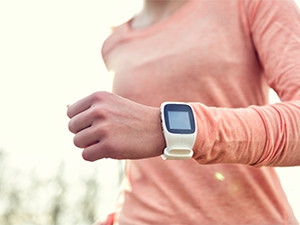 Fitness wearables will remain the primary wearable device, with smartwatches being less commonly used for the next three years.
This is according to Juniper Research, which notes fitness devices are expected to dominate the wearables market until 2018.
By the end of 2019, fitness wearables are expected to be used by approximately 110 million people worldwide, while smartwatches will have more than 130 million users.
Markets and Research predicts by 2016 wearable device shipments will surpass 140 million and will account for nearly $30 billion in revenue. The market is further expected to grow at a compound annual growth rate of 30% over the next five years.
However, even with solid growth rates, research firm eMarketer, says many consumers do not always see a clear or big enough value to motivate them to buy a wearable device due to high prices.
Therefore market penetration still remains low and will not grow as quickly as other device categories like the smartphone or tablet when they first launched, it adds.
Also with just 16% of Americans currently using a wearable device, advertisers have yet to fully embrace the new technology, says eMarketer.
Juniper Research found that fitness devices are the most popular wearables because they are both cheaper and have a more obvious use than current smartwatches.
James Moar, research analyst at Juniper Research, says as well as a more definite use, fitness devices also win on value.
They are the least costly wearables in the market, and the only category consistently under $175, which Juniper's survey identifies as the price ceiling for most consumers.
World Wide Worx MD Arthur Goldstuck believes there are two key factors in the purchase of wearable devices: cost and utility.
He believes the two go hand in hand - an expensive device with little utility will make little headway, while a cheap device with high utility can transform the market.
According to research firm, IDTechEx, as the wearable electronics business powers from $20 billion in 2015 to almost $70 billion in 2025, the dominant sector will remain the healthcare sector which merges medical, fitness and wellness.
But according to Juniper Research, while future electronic healthcare records will drive the use of dedicated wearables, the price of the devices and dependence on smartphones will hold them back from full adoption by universal healthcare systems.
"The use of wearables to track health shows promise, but such devices will not reach their full potential until they can become less dependent on mobile devices to relay their information, in addition to meeting healthcare data storage and relay requirements," says Moar.