State security allowed to jam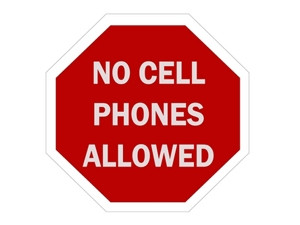 Yesterday, the Western Cape High Court ruled the State Security Agency (SSA) was fully within its rights when it used a signal jammer in Parliament during February's State of the Nation Address (SONA).
President Jacob Zuma's SONA was delayed by about 15 minutes as members of Parliament raised a point of order because no mobile signals were available in the house. Opposition members chanted "give back the signal" and insisted the evening could not proceed without free access to frequency, which was subsequently restored.
Subsequently, government apologised for its mistake, and vowed to take steps against those who authorised the use of the jammer, although it has not disclosed what action, if any, has been taken.
Several media houses, including Primedia, approached the court to prevent a reoccurrence of the jamming incident, which was declared unconstitutional by journalists. However, Primedia's bid was dismissed yesterday as the court found the SSA had acted lawfully and in keeping with the constitution, the agency said in a statement.
Minister of state security, David Mahlobo, welcomed this decision.
The applicants had argued the use of jamming devices was "irrational, unlawful and unconstitutional", says the agency. The SSA says "their conduct sought to infringe on operational mandates of SSA and its ability to conduct its work".
The agency adds the court's decision reaffirms the agency's legal position that in terms of its mandate and legislative provisions, it can own and deploy various devices to counter certain threats in major national and international events, activities and occasions to ensure maximum security.
Mahlobo previously explained the agency was mandated to ensure no aircraft, "aerodrones" or unmanned aerial vehicles were allowed in the space above and around Parliament during SONA. "However, the application of this counter-threat measure was prolonged beyond the normal operational requirements."
Mahlobo added there was no intention to disrupt media from filing stories, or prevent communication access in the house. He notes the signal blocking was "caused by an operational error by the member on duty" and is "highly regretted".