No cellphone jamming at SONA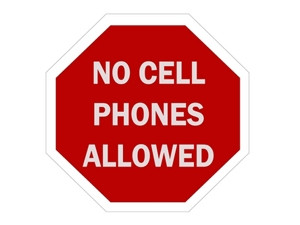 As the country prepares to hear president Jacob Zuma's State of the Nation Address (SONA) on 11 February, Parliament has reaffirmed there will be no interruptions to cellphone signals during the event.
In a video media briefing on the state of readiness of the National Assembly to host the SONA, secretary to Parliament Gengezi Mgidlana, said no signal jamming devices will be used at this year's SONA.
Last year, government was criticised following allegations that a cellphone jamming device was used in Parliament, which resulted in the loss of cellphone signal during the SONA.
The incident delayed the start of the event by around 15 minutes as members of Parliament raised a point of order because no mobile signals were available in the house.
Following the SONA incident, the State Security Agency conducted an investigation and declared the cellphone jamming a mistake.
The security agency said the loss of cellphone signal in Parliament, which marred the SONA, was an "operational error".
Minister of state security David Mahlobo explained the signal disruption was "caused by an operational error by the member on duty".
In what is the clearest indication the signal disruption was caused by a jamming device, the minister said: "The operator failed to properly terminate the device and this impacted on proper access to some users of mobile phones."
Previously, IRS Forensic Investigations said the incident could have been caused by a jammer. Jammers are used to create white noise and can knock out almost any frequency.
According to IRS Forensic Investigations, the jammer would have been military grade, but of the sort that is used covertly, and would have fitted into a briefcase of the size lawyers often tote around.
The Independent Communications Authority of SA says the only instance in which jamming is legal, is when the devices are used by National Security Cluster Departments.