Mobile P2P users to reach 2.5bn in 2018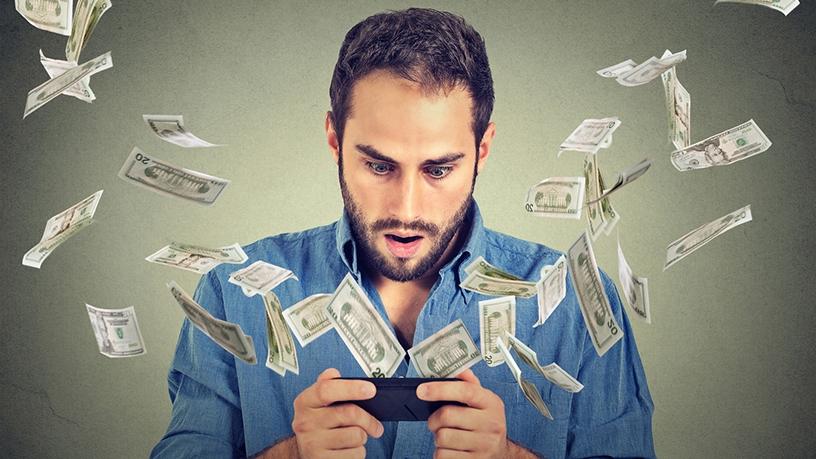 The global number of registered mobile domestic money transfer users is expected to reach 2.5 billion this year, up from an estimated 1.7 billion in 2016.
This is according to a report by Juniper Research titled: Digital Money Transfer & Remittances: Domestic & International Markets 2018-2022. The research says the increase will be driven by social media apps such as WeChat, Facebook and others already witnessing a dramatic rise in service usage, alongside new services including Apple Pay Cash, and Zelle Pay; with leading mobile money services driving growth in emerging markets.
In 2018, consumers will continue to have a greater offering of payment products, as a wealth of companies seek to take advantage of technology and regulatory changes, in addition to an increased competition from digital-only service providers offering no, to lower, transaction fees, says Juniper.
The research firm believes 2018 will be the year for social payments with key rollouts from Apple, Google and Facebook expected to drive the much delayed social payments market, as a subsector of the wider mobile peer-to-peer (P2P) market.
"It was inevitable that players such as Apple would follow in the footsteps of WeChat Pay and AliPay, and offer a universal set of payment features integrating P2P, alongside existing contactless and ticketing functionalities," notes research author Nitin Bhas.
Juniper predicts that the uptake for Apple Pay Cash will be slow in the short term due to a strong banking network in its launch markets. However, the total number of annual transactions for the service will approach 1 billion by 2020, it says.
Meanwhile, users of mobile money services such as M-PESA, Orange Money, and MTN Money will exceed 1 billion registered users by 2020, driving financial inclusion for the unbanked in emerging markets, notes Juniper. Operators are increasingly facilitating service interoperability, both at national and international level, thereby opening up the market for faster growth, it adds.
In 2015, Africa and Middle East had 235 million registered mobile money users, representing the largest share of the global market.
Just over half of the 282 mobile money services operating worldwide are located in Sub-Saharan Africa, says GSMA. In Africa today, there are 100 million active mobile money accounts (used by one in ten African adults), says McKinsey. This far exceeds customer adoption in South Asia, the second-biggest region for mobile money in terms of market share, with 40 million active mobile money accounts (used by 2.6% of adults), it notes.
However, mobile payment services run by telcos have found far greater success on other parts of the African continent than in SA.
Vodacom officially pulled the plug on M-Pesa in SA in June 2016 after saying there was little prospect of the service to achieving a critical mass of users in its current format in SA.
A few months later, in September, MTN SA announced it had decommissioned MTN Mobile Money due to lack of commercial viability.