What makes a cloud intelligent?
With an intelligent cloud, businesses can take what they already have and move it to the cloud, innovating as they go.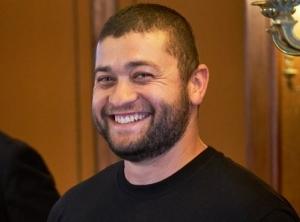 Matt Micka, a cloud solutions architect at BUI, opened his talk at BUI's recent Intelligent Cloud Security Conference in Cape Town by asking how many Azure regions there are worldwide.
While guesses ranged from the 40s all the way up to 80, the correct answer to his question is 54. "This makes Microsoft Azure the biggest hyper cloud on the planet."
With MS data centres landing in South Africa before the end of the year, we're sure to see a lot more companies moving to the cloud because of the data resilience and lower latency they'll enjoy by having facilities close by.
But, how do we get there?
According to Micka, businesses need to go through a few key processes before they can truly enjoy the benefits of cloud. He outlined four steps all businesses looking to migrate need to consider before making the move.
The first stage is around governance. We need governance to ensure we have control and that nothing gets done that we can't track. The next step is all about security and creating a safe environment. From a security perspective, before we even start configuration of a cloud environment, it's essential to make sure everything is secure, he explained.
Once we have governance and security in place, we're perfectly positioned to protect ourselves. Often, technical teams want to just stick things in the cloud, but business is worried about how much the exercise will cost and how they're going to protect themselves. It is only in having conversations around governance and security that businesses can effectively build the controls to protect the environment using the innovative solutions cloud gives us.
Understanding the nature of the environment, the requirements and the risks, we can accurately monitor what's happening. Live, real-time notifications and metrics are sent via SMS and e-mail, allowing businesses to manage everything and make sure the cloud is operating as it should.
With all of these steps in mind, what makes a cloud intelligent and why should organisations opt for one? For Micka, building an intelligent cloud is all about enabling a business to take what they already have and move it into the cloud. Adhering to compliance and governance requirements, upping security, boosting visibility and innovating along the way.