Embracing the 'open' solution
By Muggie van Staden, MD of Obsidian Systems.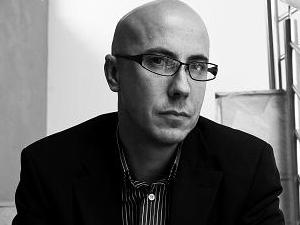 By its nature, open source software is built around collaboration and drives innovation thanks to the contributions of the collective. But, there is a difference between program development and the implementation of a truly 'open' solution that not only builds business competitiveness, but does so in a way that aligns to strategic objectives.
With digital transformation being one of the key focus areas for the coming few months (or years, depending on your viewpoint), decision-makers need to find more efficient methods of marrying technology innovation with business principles in ways that do not compromise the bottom-line. While the shift from proprietary systems have been gradually gaining momentum in recent years, this new [digital] focus could finally sound its death knell.
For this to work, vendors and their customers need to think about what the future ecosystem will look like and what it means to be truly open, says Muggie van Staden, MD of Obsidian Systems.
Different thinking
It is easy to think that simply implementing an open source approach towards software development will be sufficient. Yet, this is not always the case.
An open solution begins with the critical systems inside the organisation and moves outward from there. Given the complexities of the business environment and the fact that many still operate using silos or various divisions, generally each with their own processes and software, an open solution must bring interoperability to the foreground.
For example, take the negative impact a lack of such integration will have on data analysis. Companies have come to rely on a host of channels receiving input from their stakeholders using myriad devices. Unfortunately, this data does not necessarily go into a central system, instead residing on the division focused on that specific stakeholder group.
Just consider the frustrations that still exist in banking, due to the home loans department not being aware that its clients also have other accounts that could either increase or decrease their credit ratings.
Being able to consolidate this information using an open solution that can link all these disparate databases to one another not only improves customer service (and the experience) but will also lead to the development of more tailored solutions specific to the individual.
Software link
Once the foundation (built around interoperability) of such an open solution is implemented, any kind of software can be run on it. The organisation, therefore, does not have to rely on a specific vendor to meet all business requirements. Instead, the business can approach those vendors that provide the best fit for each strategic objective of the respective divisions.
In this dynamic, the key is to ensure the software can talk to one another, and this is where open standards come in. If the software does not provide the capacity to move the workload between the various systems, then the organisation might as well still be stuck in a proprietary environment with very traditional challenges.
Embracing open
This does not mean companies must adopt an all-or-nothing approach. Executives need to find the level of openness they are most comfortable with that still aligns with the business goals of the organisation.
It is often referred to as the Goldilocks approach, where the right balance between newer, more open systems, and older, more traditional ones, need to be found. The difference comes in the way the organisation views it, especially if this is done through 'open' eyes.
The reality is systems are evolving with companies needing to adapt and change with the more digital-centric times. Being open to change and having the ability to migrate to newer, more innovative systems, will see the business remain competitive and address increasingly challenging customer requirements for tailored solutions and services.
Of course, this necessitates more effective communication inside the organisation to inform and educate employees about the change in approach. An open solution is as much about the technology as it is about getting people to embrace a new way of doing things. Ultimately, it is combining all the best elements between technology and humans to deliver a more flexible, more open organisation for the digital future.