SA embraces Safer Internet Day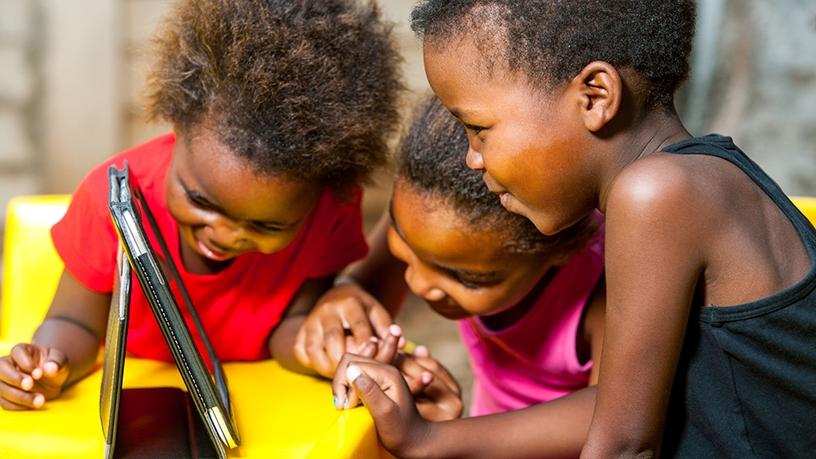 Protection of children online and defence against cyber crime are two key trends being tackled as part of Safer Internet Day (SID), celebrated globally today.
SID organisers say the 2018 theme, "Create, connect and share respect: A better Internet starts with you", is a call to action for every stakeholder to play their part in creating a better Internet for everyone, in particular the youngest users out there.
Celebrated annually on the second day of the second week of the second month, Safer Internet Day was started as an initiative of the EU SafeBorders project in 2004. Now it is celebrated in more than 130 countries worldwide, including SA.
Child safety online
In SA, a number of organisations and companies are getting involved this year, with a big focus on protecting children online. Search giant Google has partnered with the SA Film and Publications Board (FPB) with the aim to empower learners, educators and parents.
Google says Safer Internet Day aims to raise awareness of emerging online issues and encourages everyone to use the Internet in a safer and more responsible fashion ? all year round. The group says this year's theme is a call to action for every learner, stakeholder, teacher and parent to play their part in creating a better Internet for everyone, but especially for the youngest users out there.
"We know how powerful a learning tool the Internet can be when used correctly," says Fortune Mgwili-Sibanda, public policy manager at Google SA. "But in order to get full value out of it, young people must be able to use the Internet safely."
Media Monitoring Africa (MMA) is launching its 2018 Web Rangers programme today, which brings together civil society, children, educators, government and the private sector to promote online safety and positive use of the Internet. MMA has partnered with Google, the FPB, Facebook, PPM Attorneys, MTN and Digital You on the programme.
The FPB says Web Rangers started with the aim of encouraging young people to create cyber safety that can be used to raise awareness at their schools. In 2018, the campaign is expected to recruit 150 learners from Gauteng and 50 learners from the Western Cape.
The FPB and Google will hold a marquee Safer Internet Day event at the Sport and Science Institute in Cape Town today. The event, which includes a walkathon, will see learners from across the Cape Town Metro educated on safe Internet usage and introduced to the Web Rangers initiative.
Selected schools in Johannesburg will participate by taking part in a range of activities aimed at highlighting digital safety.
According to the FPB's Twitter feed, it will also host a stakeholder engagement in Khayelitsha in the Western Cape this week, "to educate the community on the dangers of the Internet and the heinous crimes that are played out on the cyberspace".
Criminal activity
Cyber crime is another key issue to remember on Safer Internet Day, according to insurance company King Price, which points out the ramifications can be dire for SA's businesses.
"Cyber criminals are finding new ways of hacking and stealing info, at an ever-increasing pace and frequency. We're seeing viruses that are spreading in different ways, hacking into computer systems to steal data, breaking into computer systems to block access, and extortion," says Wynand van Vuuren, spokesperson at King Price.
He says it is shocking how little South Africans know about the risks their online exposure can bring about.
"King Price is talking to people daily about cyber crime and our 'cybersure' product, and most are very surprised to learn that as business owners, they can be held liable for viruses that are e-mailed by their staff, for cyber risks that arise from using data sticks infected with viruses, and other negligent behaviour," Van Vuuren adds.